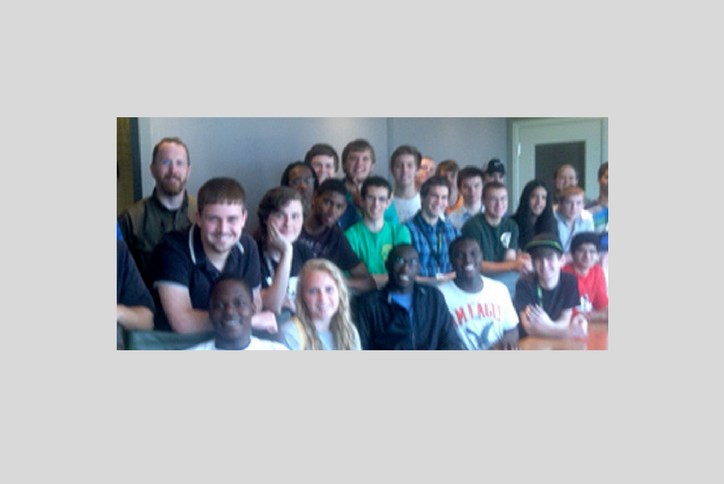 Connecting with the next generation of engineers and architects
The way we see it, education is mission-critical. So at Nexton, we're building a great educational environment directly into the community. Next week will mark a major milestone in these efforts with the groundbreaking of Nexton Elementary school. In the meantime, we've been partnering with other companies in the lowcountry to make an impact on local high school students.
In early April Nexton teamed up with STEM Premier and SeamonWhiteside + Associates to give engineering-focused STEM students from Summerville High School exposure to careers in Landscape Architecture and Civil Engineering. Over the course of a three day project students learned from experts the basics of site design, parking design, drainage and landscaping. The project culminated with a field trip to Nexton, where students got a chance to see real life applications of all the things they learned the previous two days.
So what did they think? According to the students, the behind-the-scenes look gave them real understanding of possible career paths within civil engineering, landscape architecture, and community development. It also gave them new insight into future job opportunities right here in their home town.
An exciting career path in a town they love. What could be better? Good luck to the Summerville High School STEM students. We can't wait to see the exciting things your future holds!