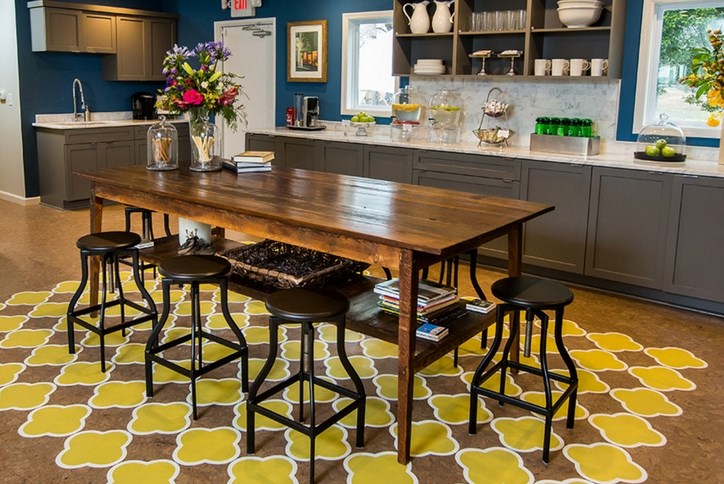 Come by the Front Porch Information Studio!
We recently opened the doors to the Front Porch Information Studio, and you are now formally invited to stop by! Get a feel for life at Nexton, a taste for the state's first gigabit community, and a look at Brighton Park Village, a new place to call home.
The studio celebrates the Lowcountry lifestyle with a generous front porch, cozy Adirondack chairs overlooking the entrance to the community, and a bright and vibrant mood. Sample our signature "tad sweet tea" - an infused green tea - and a protein-packed "Power Byte" snack. Summerville's Coastal Coffee Roasters created both.
We're also celebrating technology with a special nook where you can recharge - both your body and your devices! Plug in your phone or tablet and relax to a curated Nexton playlist through Beats by Dre headphones while getting a taste of GigaFi internet speeds.
You can also take a virtual walk through Nexton using the interactive info board. Our staff is also more than happy to answer any questions you might have about Brighton Park Village - home designs are now available from Saussy Burbank, Pulte Homes, and John Wieland Homes.
Other cool features of the Front Porch Info Studio: hand-painted the exterior signage byDavid Boatwright; a farm table from reclaimed wood by Landrum Tables; a customized community bulletin board by Limelight Custom Signs; and a signature oil painting by artist Lynne Hamontree. The studio is truly showcase of Lowcountry artisan talent.
Located at 142 Brighton Park Boulevard, the Front Porch is open to the public Wednesday through Saturday from 10 a.m. to 5 p.m. and Sundays from 11 a.m. to 5 p.m.
Join us soon for a glass of tad-sweet tea on the veranda!