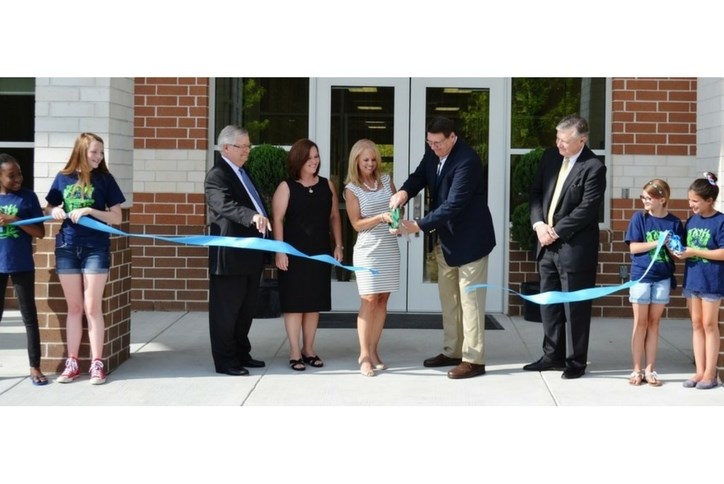 Best-in-class learning: Nexton Elementary's Personalized Digital Learning initiative
It's been estimated that 65% of today's grade-school students will end up in jobs that haven't even been invented yet. More than ever, educators are finding themselves in a critical position: preparing today's students for tomorrow's world.
So how do you prepare students for jobs that don't exist?
One solution stands above the rest: technology. Schools need access to the latest and greatest in order to empower students to succeed in our modern world.
Thankfully, Nexton Elementary has had technology at top of mind since its inception. The school will be the first in the district to implement a Personal Digital Learning initiative. Also known as 1-to-1, the initiative allows students to receive an education in which technology plays a role every day, providing enriching and meaningful learning experiences that allow students to reach their full potential. Every student, from kindergarten to fifth grade, will be provided with their own digital device.
With this initiative, Nexton Elementary is taking classroom learning to the next level. School here will be a centered around hands-on learning. Think: less lectures, more projects. More teacher to student face-to-face time. Deeper learning opportunities. Customized content for individual student needs. And these are just the tip of the iceberg. With the right technology the possibilities are? well, endless.
On Monday hundreds of parents, students, and community members joined teachers and staff to celebrate the school's official opening. It was the community's first glimpse into the space our region's future leaders will learn and grow! It's an exciting time to be a student at Nexton Elementary School.
Congratulations to the staff and students on your beautiful new school. To stay up-to-date with Nexton Elementary, follow the school's website and Facebook.