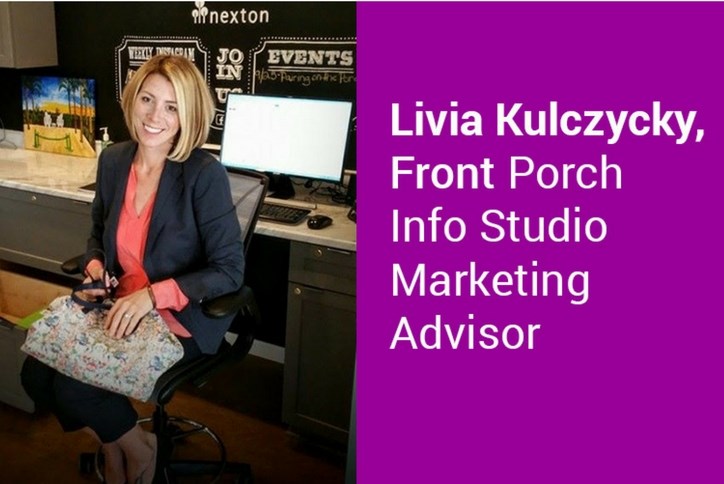 Meet the Front Porch team: Livia Kulczycky
You've received your invitation to the Front Porch Information Studio, and now it's time to meet the friendly faces waiting to tell you all about Nexton.
Meet Livia.
Originally from Connecticut, Livia recently moved to the area after spending 3 years in Seattle where she repped for a clothing line and provided personal chef services to several families. Her penchant for new opportunities and experiences comes in handy with a husband in the Navy, so she is thrilled to be in Summerville as a member of the Front Porch team and excited to watch Nexton grow. You might also see her over at the Corner House two days a week at Summers Corner, our sister community, whipping up a latte or prepping some delicious sandwiches for the lunch rush.
A passionate vegetarian cook, Livia enjoys throwing dinner parties for friends just as much as she relishes a low-key night in with a scary movie, her latest culinary creation, husband Adam, and their pups Enzo and Barley. She also loves to travel and spend time with family whenever possible.
Visit the Front Porch Studio and say hi to Livia. She'd be happy to tell you all about Nexton, and maybe share a recipe or two!