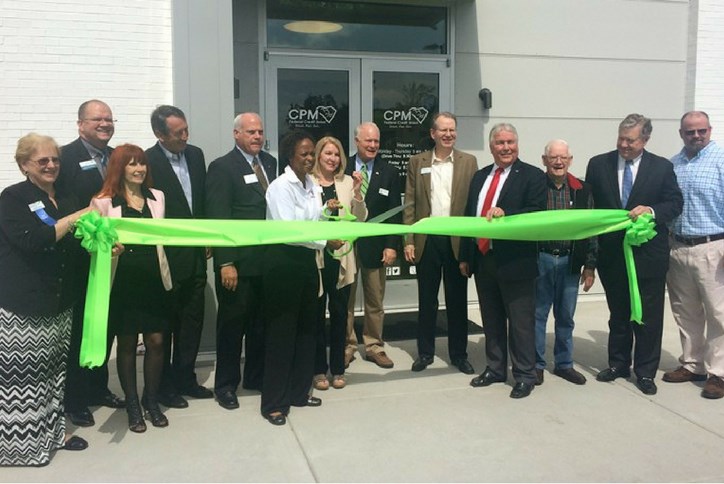 Welcome to Nexton, CPM Federal Credit Union
We are so pleased to welcome CPM Federal Credit Union to Nexton, a new community in Summerville, SC with homes for sale from the mid 200s to the 400s.
On Monday, April 11th South Carolina business leaders and dignitaries, including Senator Mark Sanford, Berkeley County Supervisor Bill Peagler, and Summerville Mayor Wiley Johnson, gathered to officially cut the ribbon on CPMs new branch.
The not-for-profit, full-service financial institution has a long history in the region. CPM Federal Credit Union began in 1955 for the employees of the Charleston Paper Mill, and now has 10 branch locations throughout South Carolina and carries roughly $280 million in total assets. Their continuous effort to provide convenient services and offer low-rate loans to their member base is a constant focus for the credit union.
"Opening these new locations reflects an ongoing commitment to reach our members where they are and be there when they need us," said James Gergen, CPM's chief executive officer. "We serve over 55,000 members throughout South Carolina and our expanded branch network provides more in-person opportunities to build on the unique relationship we have with membersto shake their hands, ask about their families and take the time to understand their needs which is what differentiates CPM from larger financial institutions."
The new branch will offer special pricing on auto loans, personal loans, and deposit accounts. Throughout April visitors are invited to spin a digital wheel to win free giveaways such as tumblers, beverage mugs and other prize. So be sure to drop by!
Welcome to Nexton, CPM Federal Credit Union!
Want to learn more about our growing community? Learn more about the Nexton community and homes for sale here in Summerville, SC. Many are move-in ready and just a minute's drive from the new CPM branch!