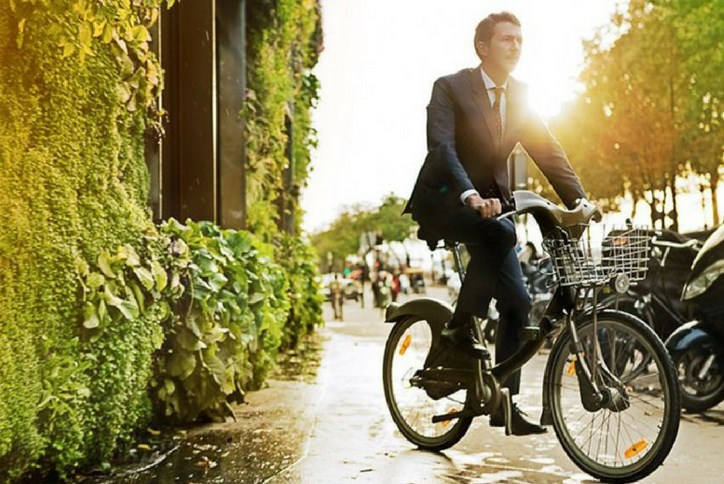 Where Business Is Headed
Our community in Summerville, SC is founded on a plan that brings together offices, shops, restaurants and homes to create a place that's vibrant, walkable, and self-sustaining. We've all heard the buzz about the great businesses coming to Nexton, but we thought it was time for a reminder about all the great stuff already here!
LEED Gold-certified office space
The very first building to come out of the ground at Nexton was the modern office building on Sigma Drive a building that stands for sustainable design, inside and out. Its LEED Gold certified by the US Green Building Council, and the fourth-floor WestRock office interior was honored for its earth-friendly design by Green Globes. Palmetto Primary Care Physicians corporate offices also call the building home. Almost 60,000 sf is currently available for lease.
Award winning hospitality
Our first hotel, the The Courtyard by Marriott, opened in 2014 to business and leisure travelers alike. The hotel serves as the perfect home-base for touring Historic Summerville and Historic Downtown Charleston, and also offers amenities for business travelers. In March 2016, the hotel won the Marriott Chairmans award for being ranked #1 in overall guest satisfaction across all properties within the Courtyard brand.
Residence Inn will break ground early this summer, an addition that makes Nexton and the greater Summerville area all the better for doing business or visiting family.
Luxury apartment living
Studio and one, two and three bedroom apartments offer flexibility to choose what works for you at Parks Apartments, and include amenities that truly separate the apartment community from others: meeting spaces, a saltwater pool & deck perfect for parties, a fitness facility, and access to GigaFi South Carolina's first gigabit internet service.
Food & brews
The Carolina Ale House opened in Nexton in 2014 with much ado. In fact, the grand opening was the most successful in Carolina Ale House history, setting a new standard for family-friendly sports bars. They've got 72 beers on top and better-than-expected pub food in a great atmosphere.
One of SCs major job creators
SCRA is an applied research facility delivering cutting edge technology solutions and funding to innovative startup companies. To date, they've helped create more than 15,000 technology-based jobs in South Carolina and manage almost $5 billion in R&D programs. In 2015 alone, SCRA funded over 300 startup technology companies. For the 5th year in a row, SCRA has won Best place to Work with an average salary of $69,000. We're proud to say they call Nexton home.
World-class child care
It's never too early to get your kids started on a path of great education that's why we are so glad to have Rainbow Childcare Center at Nexton. The high-quality educational environment focuses on age-appropriate lessons that provide kids with a variety of academic experiences.
Full-service finance
CPM Federal Credit Union began in 1955 for the employees of the Charleston Paper Mill, and now has 10 branch locations throughout South Carolina and carries roughly $280 million in total assets. The new Nexton branch opened mid April.
Nexton is at the epicenter of the Charleston's region's fast-growing I-26 corridor. It's the place where business is headed. In fact, it's already here! And when the Nexton Parkway Interchange opens up, it's only going to get better.