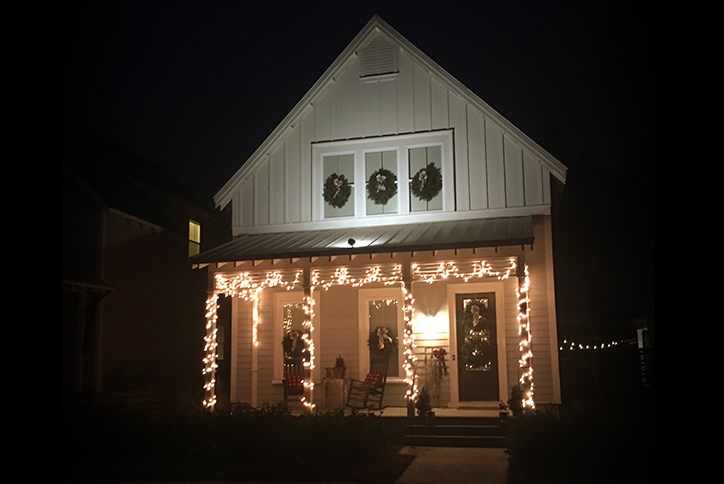 Holiday fun in the Lowcountry
There's something special about spending the holidays in Charleston, one of the country's most historic cities. Combined with the Lowcountry's mild winter, the spectacular dining options, and that ever-present, old-fashioned southern hospitality, it might just be the very best place to celebrate a season full of family, home, and love. Below, some not-to-miss events if you're in town visiting or lucky enough to call this beautiful place home.
We Three Thieves: A Hapless Holiday Heist. How about a little lighthearted Christmas humor to kick off the season? The Black Fedora Comedy Mystery Theater's holiday show invites volunteer audience members to join in on the fun. "Volunteer audience members join a hoity-toity holiday party, playing cops & robbers, sheiks & mobsters, crème de la crème & crooked politicians, twisted tree-huggers & lots of others," the show website shares. The show runs Thanksgiving through New Year's.
33rd Annual Progressive Dinner.  Circa 1886 and Charming Inns will play host to a Charleston Holiday Progressive Dinner, wherein diners travel via carriage to enjoy courses at three locations: Historic Kings Courtyard Inn, Circa 1886, and the Historic John Rutledge House Inn. It's a unique way to soak in the holiday season in the Lowcountry – and enjoy some of the best food the city has to offer.
Charleston Sleigh Ride. No snow needed for this sleigh ride. Instead, you'll take to the water with Pegasus Charters to enjoy an easy evening with friends and family. Bring along your favorite food and drink, enjoy Charleston from the harbor, and listen to Christmas Carols. Bring your loved ones and your best singing voice – sing-a-longs are highly encouraged!
26th Annual Christmas Made in the South. Exchange Park in Ladson will play host to this nationally acclaimed event that will allow you a leg up on your holiday shopping. Find unique gifts from fine artisans and craftspeople. Enjoy gourmet food and entertainment while you shop. The show starts November 30 and wraps up December 2nd.
Holiday Festival of Lights. No Lowcountry holiday event list is complete without mention of the Holiday Festival of Lights. Starts with a driving tour of dazzling light displays, then park the car and explore some of this year's special treats. Marvel at a sculpture made from 50 tons of sand, ride the holiday train, enjoy yummy treats from Santa's Sweet Shoppe, and even visit with the big man in red himself.
Skip the holiday traffic and enjoy Christmas in the Lowcountry. View our selection of homes available here in our growing Summerville community