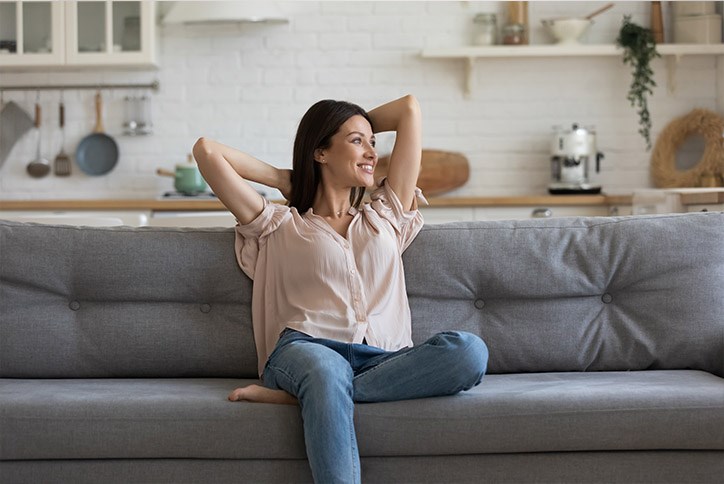 Flying solo? Don't rule out homeownership – the ladies sure aren't!
Unattached and home shopping? You're not alone.
The "typical" home buyer is becoming less and less typical. In other words, home purchasers are becoming more diverse, forcing a shift in the way homes are built, bought, and marketed.
The 2010s saw a dramatic increase in both younger and older singles, single parents with children, and in multigenerational households. What we think of as the traditional family make-up – a married couple and their children – comprises just 20% of American households, according to Builder Online. For builders, that means adapting home designs, floorplans, and community to account for the needs and desires of a non-nuclear family.
For home shoppers, that means you'll find homes with more flexibility and more options in a welcome variety of shapes, sizes, and configurations.
All the single ladies
According to the National Association of Realtors, single women accounted for nearly 20 percent of home purchases in 2019, a percentage they expect to increase.
"Over the last several decades, we have observed that women are excelling in their careers, getting married and having children later and are determined and driven to reach their goals — qualities that can breed success when it comes to home buying," Keosha Burns of Chase Home Lending told NBC News.
Women of all life stages are driving the trend, from those in their 20s to those in the 70s.
For the lady boomers, real estate is a financial investment that allows them to put down roots nearby loved ones. "[Older, single women] want stability. They want to have control over their monthly expenses. They're going to be where their children or friends are. They're not whimsical at that age," CNBC shared.
Their younger cohorts are making the same moves, but for different reasons. Rent is increasingly expensive in the country's most desirable cities, and higher participation in the workforce and a knack for entrepreneurship (women-owned businesses increased 21 percent from 2014 to 2019) are making homeownership a smart investment choice for single women.
Security, stability, convenience
So, what are ladies flying solo looking for in a home?
According to the pros at Meyers Research, single women are looking for places that feel safe, offer lock-it-and-leave flexibility (aka lower maintenance), and nearby conveniences. Closer to home, our friends at Pulte Homes are seeing this trend in real time.
"Our Byrnes Townhomes at Nexton are proving to be extremely desirable for singles, particularly women," Ann Taylor, Sales Manager for Pulte Homes shares. "At almost 1,700 square feet, they offer just enough space for entertaining and everyday family living without feeling cramped. "
Byrnes buyers also get a little more time back in their day thanks to the special townhome POA, which includes exterior maintenance and landscaping. "These are busy people, and any opportunity they can take to make their days more efficient are a plus. The time they would otherwise spend maintaining landscaping can be spent with family, friends, traveling – that time becomes theirs."
"They also benefit from being in Brighton Park Village, where an increasing number of conveniences, like shopping, dining, and even workplaces, are emerging every day," Ann continues.
Sound like the lifestyle you're looking for? Come by for a chat. We'd love to share more about the Brighton Park Village lifestyle, connect you with the folks at Pulte Homes to learn more about the Byrnes townhomes or with one of our other fabulous builders. We know you'll find your perfect match.