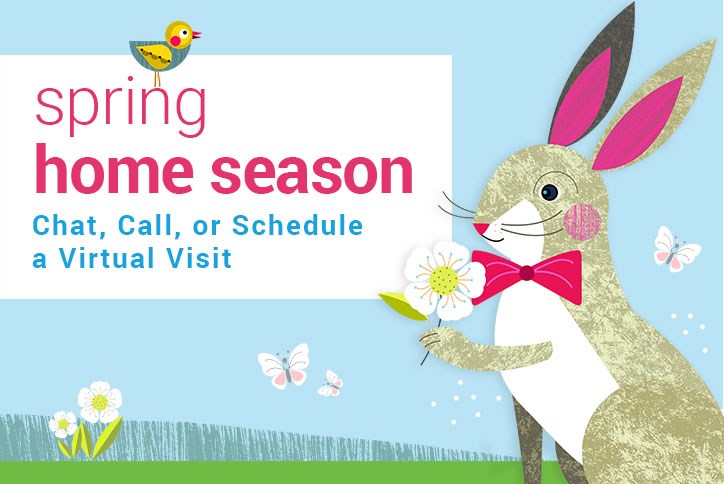 Hare today, gone tomorrow: Spring Home Tour
Hear the birds chirping? They're celebrating with us - because spring has arrived! The official season of blooming daffodils, fuzzy bunnies … and house hunting, of course.
You can stop looking now, dream home seekers. Nexton has gathered dozens of freshly decorated models and ready-now homes for your touring pleasure. We'll provide yummy treats to nibble in each homebuilder sales center along the way. And if something strikes your fancy, you can get more: all our Spring Home Tour goodies are being sourced from the shops and eateries in Nexton Square. Start your tour at the Greeting House, and we'll send you home with a $10 Nexton Square gift card...just for stopping by for a chat! It's just a bunny hop, skip, and a jump from Nexton's neighborhoods, so once you're living here, you can visit all the time. Yum!
It gets sweeter. 
When you contract on a move-in ready home in the month of March, you'll receive $2,500 in closing costs. Plus, you'll be entered to win a snazzy new ride of the two-wheeled kind. That's right - a new home, bonus, and a bicycle to enjoy Nexton's miles of parks and trails. We really like spring.
Tour with your fingers for now so you can head straight to your favorites come the weekend. We'll be waiting for you every Saturday and Sunday in March from noon to 5 pm. Ready, set, hunt!