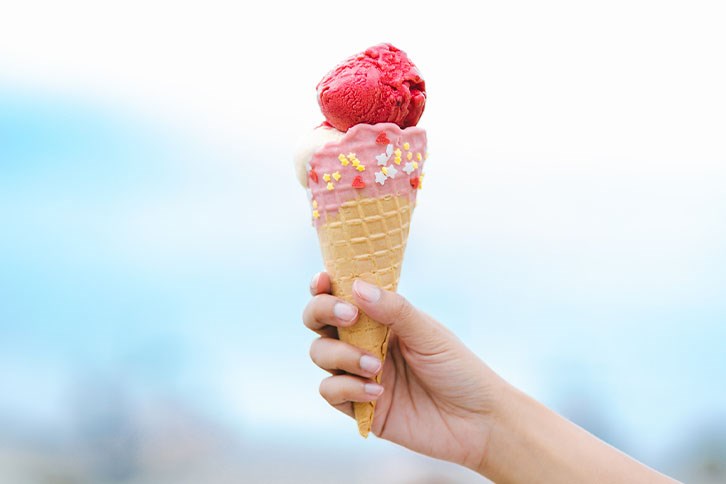 Where to celebration National Ice Cream Day in 2021
It's hot out there, y'all! Why not cool down with a sweet treat on us? National Ice Cream Day is Sunday, June 18th, and it's one of our favorite holidays to celebrate each and every year!
Stop by the Info Cottage on Sunday, July 18 to get a voucher* to use at Nexton Square for a free scoop on us!
Here's where you can find summer's favorite dessert around Nexton Square:
Hall's Chophouse - The dessert menu is filled with delicious temptations, but we can confirm the chef's selection of sorbet is always a winner!

Poogan's Southern Kitchen - The pecan pie is topped with classic vanilla ice cream (as it should be!) or try the key lime pie served with fresh whipped cream. Not quite ice cream, but close enough for us!

Bad Daddy's Burger Bar- So many delicious milkshake options! Try the Salted Caramel Pretzel or create your own...say Strawberries, Ghirardelli chocolate, topped with rainbow sprinkles? 

Ever Creamery- This is the big one. A classic ice cream shop with just about any ice cream or sorbet you can imagine, available in cones, cups and shakes. They also have delightful bubble tea, for those seeking something new. 
Even if ice cream doesn't float your boat, swing by and grab a voucher anyway. You're welcome to use it for any manner of treats in Nexton Square. BkedShop donut, anyone? (Yes, the answer is always yes). 
See you on Sunday!