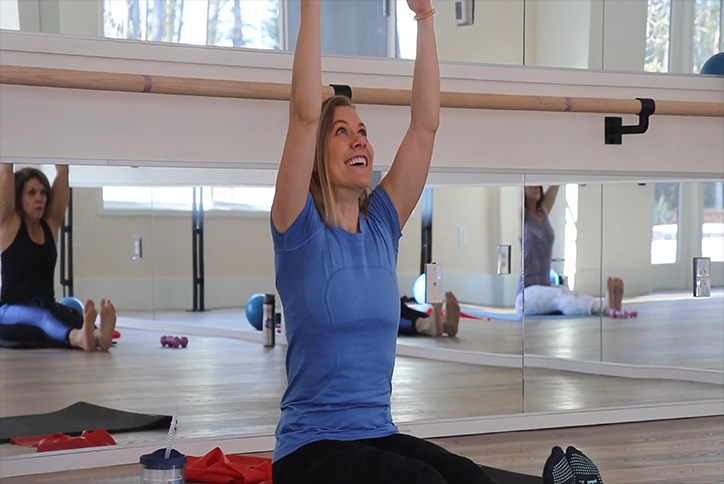 Health and Wellness at Nexton: Barre Nation
Barre is a full body workout that combines Pilates, resistance training, and ballet positions to make you feel stronger with every class. The workouts are low impact but high intensity, so you can feel the burn without putting pressure on your joints. Don't be fooled though, these workouts are still uber challenging and designed to strengthen your entire body and increase flexibility.
Sound intriguing? Then you need to head to Barre Nation, newly located in Workplace at Nexton, stat!
"The reason why it is crazy hard is because we are not used to working our small muscle groups," Nicole Pridgen, owner of Barre Nation, explained "whatever it is that we do for our exercise are usually large muscle movements, just our everyday life."
Even if you're new to fitness, you shouldn't be nervous. Barre is made for people of all backgrounds and experience levels. Each workout has modifications and helpful instructors, so everybody can participate comfortably. "We have people who are 70 plus working out in the same room with an 18-year-old." Pridgen said. It's a workout that's challenging yet not overwhelming for both the devoted athlete and the fitness newbie."
Barre offers multiple types of classes which vary in time and workout. Traditional ballet barre classes are an hour long, but they also provide a 45-minute express class to fit an equally effective workout in less time. Barre Flow focuses on stretching and flexibility while Cardio Barre is fast paced to get you sweating. You can get an in-depth description of Barre Nation and all of their classes on their website, but whichever you choose, you are guaranteed to get a fulfilling workout. Feel welcomed in an environment that empowers and leaves you feeling better each time you leave.
Meet Nicole and see more about Barre Nation in this 2 minute video.