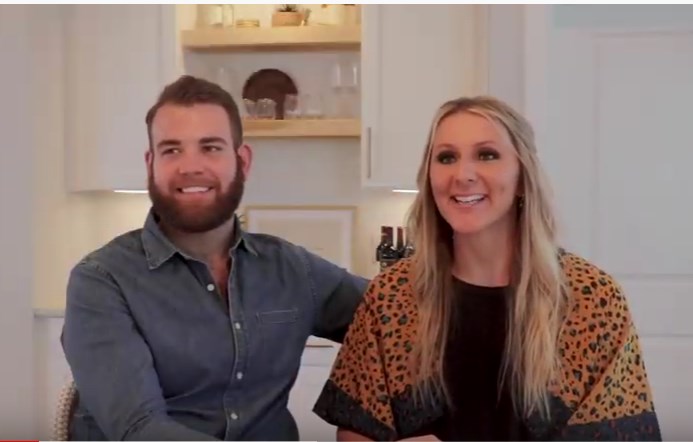 Meet the Neighbors: The Oczypoks
Sometimes we make the biggest life changes when we least expect it. When Brittany and Trenton Oczypok made the move from Pittsburgh, Pennsylvania to South Carolina, they lived in the FROG (that's "finished room over the garage" for our Northern friends!) of Brittany's mother's home. They quickly fell in love with the atmosphere and amenities that Nexton provides. While they weren't necessarily in the market for a new home, fate let them to wander through an under construction home by Saussy Burbank - and they were writing a contract later that day. Drawn to the family friendly neighborhood and accessibility to surrounding cities, they knew they wanted to find a place of their own in Nexton. A few years later, they decide to increase their footprint and build a new home in Brighton Park. 
They found the homebuilding experience they desired with Ashton Woods. The interior design elements of the house were important to the couple, a process they wanted to be heavily involved in. "We chose Ashton Woods based on our ability to personalize the home from start to finish," Trenton explained. By taking part in the design process, the Oczypoks were able to create a home perfect for them. Now, they help others in the area customize their homes as well. "We had a passion for interior styling and design so much that we started a business," Brittany said. So, if you're searching for some help designing your home, reach out to the Oczypoks! 
You can also bring your ideas to life with Ashton Woods home builders in Nexton. They understand that building a home is a huge decision and believe it should reflect your personal tastes. Their designers strive to make homes as unique as the families who live in them. Therefore, they give buyers the creative freedom to choose what they want. With Ashton Woods, the home building process is an intimate one that can satisfy the whole family.
And family is exactly what the Oczypoks are happy to have nearby. Since building their home, Brittany's sister- and brother-in-law found a home for their families in Nexton. With multiple generations living in the same neighborhood, nobody plans to move anytime soon.