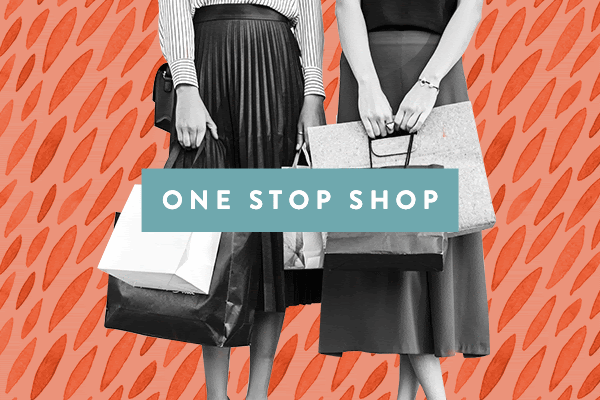 The Official 2022 Nexton Gift Guide
Making a list and checking it twice? If you've found your nice list overflowing this year, you can hit up Nexton's ever-growing list of boutiques, shops, and eateries to ensure every boy and girl (and husband and mother-in-law and puppy dog) unwraps a perfect-for-them gift this holiday season. 
Find the perfect gift now: 
FOR KIDS TO TEENS 
Tweedle Beedle is your opportunity to shop small AND find the perfect gifts for under the tree. Family owned and operated, the store's selection is unmatched in cuteness and variety. Everything from high-end babywear to thoughtfully selected toys for toddlers and preschoolers. You'll find stocking stuffers, books, stuffies, blankets, and even bit ticket items like mini-kitchens and dollhouses. Plus, they embroider for a personal touch! Follow their IG for inspiration. 
Southern Cuties Boutique is where you'll want to shop for the tween, teen, and, yes, even the adult ladies on your list. Another family-owned biz, the boutique brings cuteness and comfort together with the latest trends in dresses, outerwear, tops and bottoms, and even footwear. Need something for stockings? Jewelry is always a winner! Come browse for your gals.  
The Bicycle Shoppe has everything you need to get your kids prepped for bicycling Nexton's many trails and bike paths. You guessed it - it's also locally owned and operated. They have bikes and accessories for the whole family, plus on-site bike tune-up services. 
FOR YOUR SPOUSE
TrueCarts said your wife called, and she wants a new Golf Cart for Christmas! Plus, it's easy to wrap. Grab an oversized bow and park it out front! Win-win! In all seriousness, if a cart is on your list this year, check out their new and pre-owned inventory, as well as their customization abilities. Cruise Nexton in a one-of-a-kind golf cart! 
Barre Nation, Bold Fitness, Three Keys Yoga, and Title Boxing memberships are excellent gifts for the spouse who is game to up their fitness regime in 2023. 
Sweetgrass Plastic Surgery and Dermatology and Laser Center of Charleston both offer MediSpa services onsite. If that's a new-to-you term, it's an easy one: like a regular spa but think more results, less relaxation. Facials, peels, hair removal, and more can help your spouse feel and look their best. Just remember to reiterate, he or she is beautiful just the way they are
FOR YOUR IN-LAWS
Nelson Wine & Spirits makes gifting easy. A high-end bottle of Canadian Whiskey for your father-in-law, and a gorgeous bottle of pinot grigio for your mother-in-law. It's impossible not to like! And be sure to grab a few beverages to imbibe on Christmas Day. The selection is superb and the service even better!
King's Leaf Cigars & Wine offers an alternative if your in-laws prefer a relaxing smoke instead of a drink. With a walk-in humidor, the shop offers an unrivaled selection of premium cigars.
Wild Birds Unlimited is proof there's nothing more crowd-pleasing than bird watching. Even if your MIL hasn't caught the bird-watching bug, this shop is still worth a drop in. They have a variety of nature-inspired gifts, holiday decor, and more! 
FOR THE PERSON WHO HAS EVERYTHING
Simple to Sublime is, well, sublime for finding a gift for that hard-to-shop-for someone! You'll find everything from quirky socks to elegant ornaments, and everything in between! They also have a great selection of kids toys and stocking stuffers. You won't leave empty handed!
Art on the Square represents over 30 local, award-winning artists offering painting, photography, sculpture, pottery, jewelry, stained glass and mosaics. These are truly one-of-a-kind gifts your loved ones will treasure. 
FOR YOUR PUPPY AND KITTY
Doolittle's has an excellent selection of food, treats, toys and more. For maximum cuteness, bring Fido in and let him "pick" his gift himself. From healthy treats to indestructible toys, he will be a very happy boy this year. 
THE ALWAYS-GOOD-FOR-ANYONE-ANYTIME-GIFT
"UGH I got a gift card to [insert any restaurant in Nexton], and I hate it!" said no one ever. And we have a variety of restaurants to choose from, from sports-bars like Buffalo Wild Wings to some of the top-rated restaurants in South Carolina, aka Hall's Chophouse and Poogan's Southern Kitchen. Narrowing down the choices by perusing our current eateries here, then come stock up on gifts that are guaranteed not to disappoint. 
Still not sure? Drop in to Nexton Square or North Creek Marketplace this weekend. We know you'll find the perfect gift!