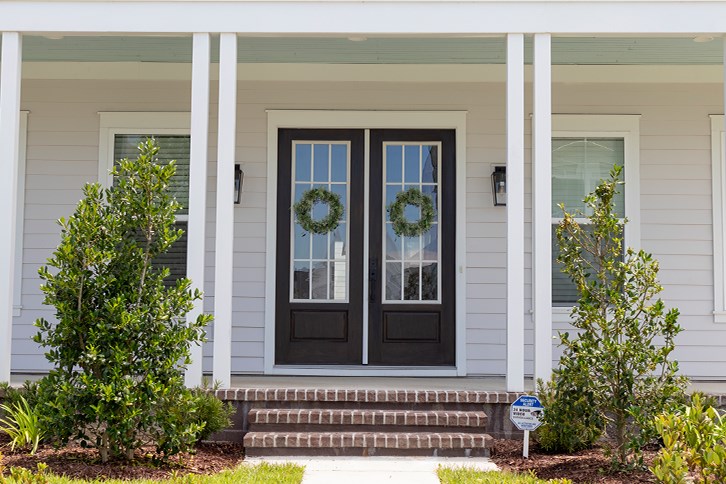 5 Ways To Add Value With Home Design Features
Your Nexton team is here to help you make the most of your home—for your family now and for the future. Planning ahead during your build will help you make sure that you add value in all the right places.
While some things like lighting fixtures, hardware, and paint colors are easily changed, others are important to put thought into during the building process. So what will make the most of your new-build money?
The kitchen
It's the heart of the home, as the old adage goes. You can add value with the addition of quality cabinets, upgraded stainless appliances, quartz countertops or a beautifully designed island with plenty of counter space and storage. Lots of room for all the cooks is a selling point in any home, so consider open floor plans that allow for multiple workspaces and seating options in this much-used space.
The master bedroom
Presumably, those making the decision on a home will spend a lot of time in the master bedroom, and they will gravitate toward space and comfort. Creating a master suite ensures that a bedroom isn't just a bedroom, but a retreat. Add a spacious bathroom with a walk-in shower, deep bathtub, and double sinks. Think about including an extra seating area where a good book or an evening cocktail can be enjoyed. Include a walk-in closet or two, with shelves and racks for anything and everything.
Finishings
Put some of your dollars into upgrades—a little will go a long way! Higher-end baseboards and crown molding will create depth and interest in your rooms. Hardwood instead of carpet and tile instead of vinyl in some areas can warm up a space or give it a statelier appearance. Adding some extra lighting to outdoor spaces means you'll be able to enjoy them for more hours of the day.
Going green
There are more and more ways to include environmentally friendly options in your home, from energy efficient appliances to smart thermostats and furnaces that can lower your utility costs. During the building process is the best time to think about green options—you can add extra insulation to walls, the roof, and the foundation, or choose windows that let in the light, but not the heat. Ask your Nexton team about what's available!
Curb appeal
Never underestimate the importance of the feelings the outside of your house evokes! A covered front porch where people can envision themselves sipping a cold drink on a warm day. A patio that beckons visitors to a spring cookout or fun child's birthday. Trees that will provide shade and ambience over the years. These are all great investments to consider while you're planning your build.
As you're choosing the details of your new home, keep in mind not only what you want right now, but also what will hold value for the future. Trends come and go, but some choices will serve you well! Your Nexton team is here to help you through every step of the build process.