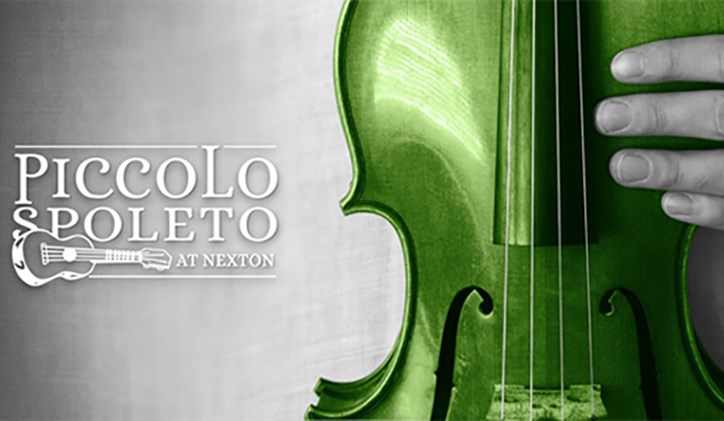 Nexton Community Gears Up For The Annual "Piccolo Spoleto At Nexton" Concert Event
Nexton Community Gears Up For The Annual "Piccolo Spoleto At Nexton" Concert Event
SUMMERVILLE, S.C. - May 16, 2017 - Piccolo Spoleto, an official sector of the international Spoleto Festival USA, returns to South Carolina for the annual 17-day festival. For the third consecutive year, Nexton community has partnered with event coordinators to host Summerville's only affair during the festival. Piccolo Spoleto at Nexton returns on June 3 at 5:00 p.m. for an evening of high-energy music that will be held at Brown Family Park (2000 Front Street, Summerville, South Carolina). 
Piccolo Spoleto at Nexton is an exhilarating concert sponsored by the Nexton community every year. The concert combines performances by extremely talented musical performers with delicious local food trucks. Attendees will also be allowed to bring outdoor food and drinks into the concert. Every year the Nexton community prepares attendees to arrive ready to be entertained. 
This year The Reverend Peyton's Big Damn Band will open the show and Gill Landry, widely known for his work as a member of Old Crow Medicine Show, will headline. Backdraft BBQ, Mac Daddy and Rolled Quesadillas will be in attendance selling gourmet food giving attendees an opportunity to taste some of the best local eats Charleston has to offer. As a special treat, each food truck will be selling a featured dessert during the show as well. 
Every year the Piccolo Spoleto Festival brings over 500 performing, literary and visual arts events that transform Charleston into a celebration of the cultural vitality and diversity of the Lowcountry. The festival focuses on the accessibility of the arts along with getting the community to participate in the arts. The events include visual arts exhibitions, poetry readings, crafts along with performances of classical music, jazz, dance, choral music and more.  
 The event is free to the public but advanced registration is required. Tickets are available at www.nexton.com/piccolospoleto. 
The Nexton community is owned by a business entity of North America Sekisui House, LLC (NASH), and is being developed by Newland Communities. NASH and Newland share a deep commitment to sustainable development practices and apply these core values to the vision, planning, and development of their projects. Nexton is one of more than 30 assets the NASH-Newland partnership owns and manages together across the US.
For more information on Piccolo Spoleto at Nexton or the Nexton community visit www.nexton.com. 
About Nexton
Nexton, the newest NASH-Newland community, represents new thinking in community and design in Summerville, South Carolina, in the heart of Charleston's most vibrant growth corridor. Nexton is a fresh response to what people and businesses need today to be creative and successful, and is where innovation is fueled by South Carolina's first community-wide, gigabit broadband service. Nexton is committed to education and healthy living, and is where even the smallest details are intended to make everyday life simpler and more fulfilling.
Editorial Contacts:
Avery Ivey, Aivey@thebrandonagency.com, (843) 460-4693
Erin Heaney, Eheaney@thebrandonagency.com, (614) 570-4161