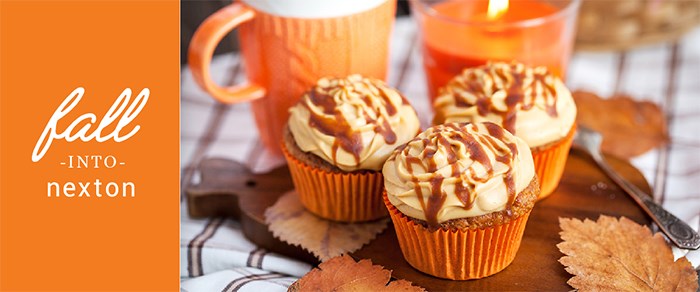 Nexton Incentivizes Real Estate Professionals with "Fall Into Nexton" Program September 12 – October 9
WHAT:            Fall Into Nexton Broker Incentive Program
WHEN:            Fall Into Nexton Incentive Program Kickoff: September 12 – October 9
                       Fall Into Nexton Brunch: Thursday, October 5 from 11 a.m. – 1 p.m.
WHERE:          Nexton Community
                       106 Greeting House Road
                       Summerville, South Carolina 29486
ABOUT: This Fall, the Nexton community presents its "Fall Into Nexton Incentive Program" for brokers and Real Estate Professionals. The purpose of the program is to educate and excite individuals about Nexton community and promote the sale of homes. To participate in the program, individual Real Estate Professionals must submit their entry form online at http://www.nexton.com/fallintonexton or at the Greeting House for Nexton and comply with the Official Rules.
Throughout the duration of the program, one Real Estate Professional will be chosen every week to receive a prize which includes gift cards to Charleston's finest restaurants, breweries and signature items.
To wrap up the program, Real Estate Professionals are invited to a Fall Into Nexton celebratory brunch on Thursday, October 5 from 11 a.m. to 1 p.m. featuring a delectable Lowcountry fall menu. Also at the brunch on October 5, 2017, Nexton will announce a grand prize winner while Real Estate Professionals will have the opportunity to learn more about the community and tour the model homes.
 The prizes are as follows:
Monday, September 18 – $250 Visa Gift Card toward Dinner for two at FIG

Monday, September 25 – $250 Visa Gift Card toward Tipsy Tour for four: Firefly Distillery, Deep Water Vineyard Winery, LowTide Brewery

Monday, October 2 – $250 Visa Gift Card toward A Brackish Feather Bow Tie

Monday, October 9 – $250 Visa Gift Card toward Candle-making workshop for four at Candlefish in Charleston

Grand Prize at the Celebratory Bruch – a $250 Visa Gift Card.
###
Media Contacts:
Emily Trogdon, etrogdon@thebrandonagency.com, 843-916-2000