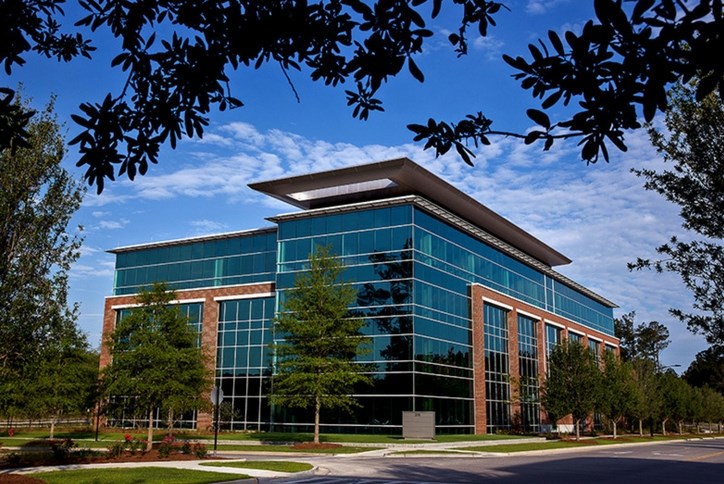 "LEEDing" the way
When we say that we've been thinking about your day, we mean it.
Nexton has been designed from the ground up to be a smart place that appeals to savvy, connected people. So it stands to reason that our signature building on Sigma Drive would really stand for something.
And that something happens to be sustainable design, inside and out. The Nexton Office Building has been awarded LEED® Gold certification by the U.S. Green Building Council. This honor means the building's design and construction met numerous standards that minimize its environmental impact.
Architects from LS3P used sustainable materials, maximized water efficiency, reduced energy impacts and just generally thought long and hard about harmonizing with our environment. This award is the building's second; it was previously honored for its Earth-friendly interiors by Green Globes.
We're excited to carry this sustainability theme throughout Nexton, where everything from street lights to plantings to home designs have long-term sustainability in mind.