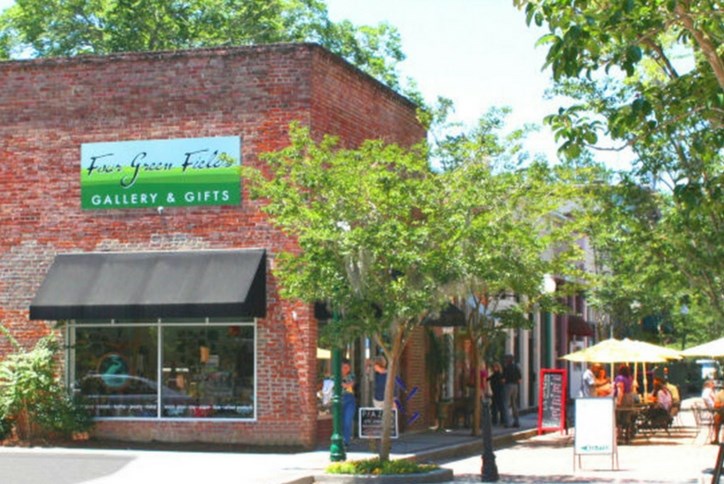 Buy Local: Four Green Fields
One of the things we love about local businesses is that they are often major supporters of other local businesses. Four Green Fields Gift Shop is no exception. Owner Jill Nicholas carefully sources products from trade shows, through recommendations, by visiting local and regional craft shows, and by spending time combing the internet for the perfect selection of items rarely found in retail catalogs or big box stores. Everything they carry is made in the USA, and many items are handmade locally.
Located on Short Central in downtown Summerville, Four Green Fields has been voted one of the best gift shops in historic Summerville. Stop by and peruse a wide variety of local crafts, handmade gifts and gourmet products.
If you were at the grand opening of the Front Porch Info Studio, you probably have a hand crafted candle in the scent Summerville rain. We also frequently order custom gift baskets from Jill that feature local products from Coastal Coffee Roasters, Charleston Tea Plantation, Sallies Herbal Fruit Jams and Callie's Cheese Crisps.
If you are looking for a special gift with authentic Summerville flair, look no further. Stop by at 117-A Short Central Avenue or visit her online store at www.fourgreenfieldsgallery.com.