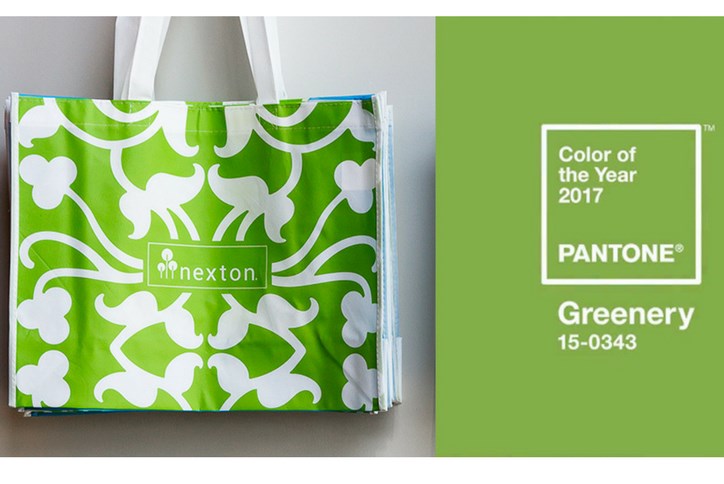 Trends: Pantone Color of the Year
Pantone has announced their 2017 Color of the Year Greenery!

As a widely respected authority on color communication and inspiration, Pantone has been helping to guide a variety of industries in their products, designs and trends for decades. According to the company, color has always been an integral part of how a culture expresses the attitudes and emotions of the times.

This year, Pantone describes their selection as symbolic of new beginnings, evoking the first days of spring when natures greens revive, restore, and renew. Laurie Pressman, VP of Pantone Color Institute says of the color choice, (Greenery) is about unity and community connecting to oneself and others and a higher purpose, Nature.

We couldn't agree more with the ideas and ideals that guided Pantones color of the year. The verdant yellow-green hue not only speaks to one of our cornerstones here at Nexton healthy living but is also one of our signature colors.

As we head toward the new year, we look forward to further embracing these values of community, health, and the outdoors as we continue to cultivate Nexton through building beautiful homes and welcoming new neighbors, carving out parks and trails, and encouraging a healthy lifestyle through gatherings like the fitness event in the works for January (we can't wait to share the details!)

How does Greenery speak to you? For the entire month of January, we'll be posting Greenery on our Instagram. Use #Greenery and #NextonSC on your posts for a chance to win a fun prize (more info to come)!

Visit today to learn about making a house at Nexton home. Don't forget to stop by the Greeting House to get an overview of the community, and learn about what makes Nexton the regions Best Master Planned Community!