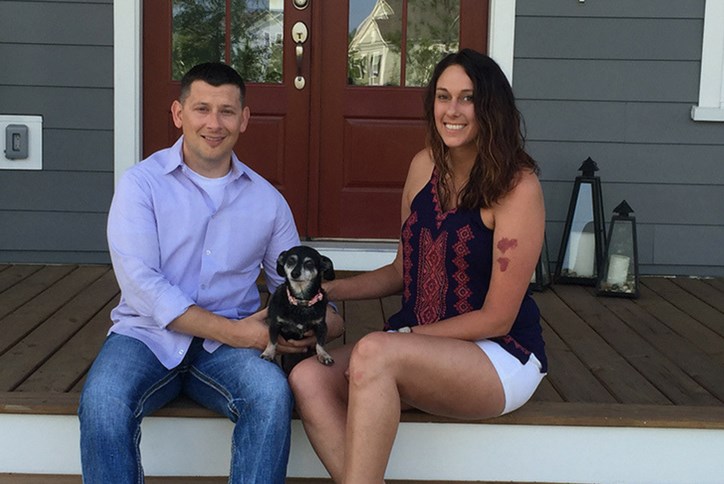 Meet the neighbors: The Daltons
Everyday at Nexton we're building homes, we're building parks and trails, and we'll soon be building shops and restaurants. But it's our residents who are truly building the community.


Today almost 100 families call Nexton home. Who better to tell potential residents about life here than the folks who can speak first hand? That's why, in 2016, we've decided to spotlight our residents each month here on the blog, where they'll be sharing a little bit about who they are and what brought them to Nexton. So without further ado, we'd like you to Meet the Neighbors: the Dalton Family!


---
Tell me what made you decide to make Nexton home for your family?

We liked the overall design and concept that Nexton had to offer, such as restaurants close to the house. We are outdoor people so we were also excited about all the trails and parks. Additionally, it was the convenience to the interstate which makes our commute to work easier that helped us in our decision to purchase a home here.

What made you choose your builder and home design?

John Wieland offered a home that fit our family's wants and needs. It was also the quality and features of the home that appealed to us. From the moment we walked into the house we knew it was our home. We were at home!

What feature of your home makes you the most happy?

Location, Location, Location! #tallgee. In all seriousness, the master bathroom is like a spa retreat and the back porch offers us not only privacy but allows us to bring the outdoors in.

Tell me about your favorite park at Nexton?

The Great Lawn for the scenery and Tall Gee Woods for the company.

What event has been most memorable so far?

The day we closed our home - all our neighbors came by the house welcoming us to the neighborhood, making us feel even more at home.

What event are you most looking forward to?

The Cocoa Cup 5k and spending the holidays with our neighbors and friends.

Favorite Summerville restaurant?

Five Loaves for brunch. And we are always up for trying a new eatery.


What is your favorite thing to do in Summerville?

We absolutely love to go to the antique shops and see what kinds of goodies we can find from the past. However, Nexton makes me want to spend more time around the house going for runs, doing yoga on the Great Lawn, or spending time with our neighbors and our dog Snickers.

Where did you last call home?

Jeremy moved to the Charleston area in 2000 from Virginia and Renate moved here in 2008 from Tennessee. We have called Summerville our home since we were married in 2013.


Fun fact

We both love to travel and go on beautiful hikes in the mountains!


Thanks, Daltons!

If you are considering moving to South Carolina, check out our homes for sale in Summerville, SC.