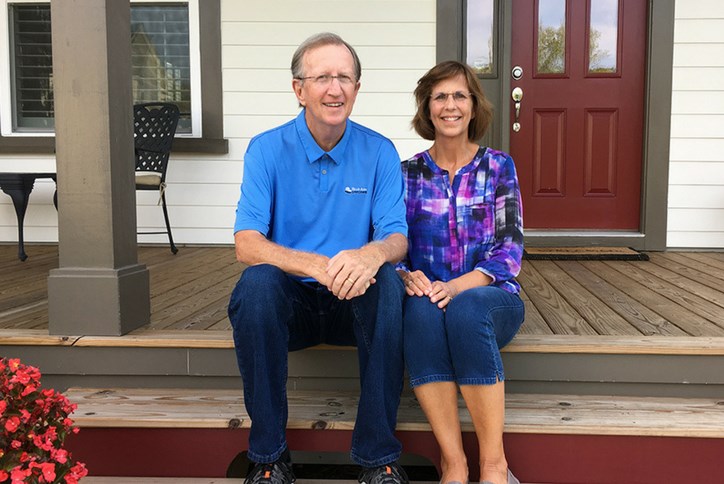 Meet the Neighbors: Williams Family
Every day at Nexton wer'e building homes, we're building parks and trails, and we'll soon be building shops and restaurants. But it's our residents who are truly building the community.
Today more than 130 families call Nexton home. Who better to tell potential residents about life here than the folks who can speak first hand? That's why weve decided to spotlight our residents each month here on the blog, where they'll be sharing a little bit about who they are and what brought them to Nexton. So without further ado, we'd like you to Meet the Neighbors: the Williams Family!
---
What made you decide to make Nexton home for your family?
We decided in early 2015 to relocate to the Charleston area to be closer to our grandchildren. With the assistance of our agent, we looked at several neighborhoods. While each had its positives and negatives, our thoughts kept coming back to Nexton. Charming homes, green spaces and trails were all appealing to us. Most of all, though, we were captivated by Nexton's plans for the future including building a city center with retail, restaurants and many other services. Since moving-in last November, we have witnessed significant progress toward fulfillment of the Nexton vision. The best, though, is yet to come.
What made you choose your builder and home design?
We fell in love with the Bayberry model by Saussy Burbank. It has a Charleston/beachy look with high ceilings, tall doors, a wrap-around porch, first-floor master suite and a very open kitchen/dining/family area.
What feature of your home makes you the most happy?
The wrap-around porch gives us the most joy - so different from what we've known. We also love having the upstairs bedrooms and loft area for the grandchildren to use when they visit.
Tell me about your favorite park at Nexton?
The Great Lawn for its overall beauty and its versatility as an event site and a place for play.
What event has been most memorable so far?
All of them. Well-planned, good food and entertaining. Bunco Night, Yoga on the Lawn and Book Club are among Judy's favorites!
Favorite Summerville restaurant?
We have enjoyed many of Summerville's restaurants but the one we go back to most often is Five Loaves-unique food, charming venue, fun.
What is your favorite thing to do in Summerville?
We love to get up early on Saturday mornings and go to the Summerville Farmers Market. Sometimes we just sit and enjoy a cup of coffee and a home-made cinnamon roll.
Where did you last call home?
Cincinnati, Ohio for the last 36 years. We lived in Arizona and Oregon prior to Ohio.
Fun fact
Judy and Jim met in college and were married in 1972. Judy taught first and second grades for over 30 years. After retiring from the University of Cincinnati, Jim worked at a golf course and for the Cincinnati Reds.
Thanks, Jim and Judy! If you are considering moving to South Carolina, check out our homes for sale in Summerville, SC.