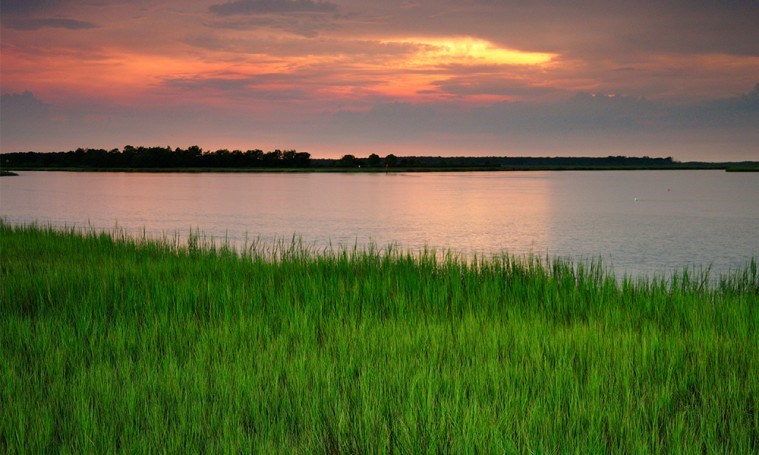 Charleston's Great Outdoors
If you ask us, there are endless reasons to call Nexton home - the beautiful homes, the growing shopping and restaurant scene, the parks and trails, the sense of community, and so much more. And one of the biggest benefits to living at Nexton is being part of the greater Charleston region. Because of our location, we also enjoy nearly-year-round great temperatures, allowing people to enjoy the beautiful Lowcountry landscapes in just about any season. Read on for a slew of ideas for taking advantage of Charleston's great outdoors.

Parks 'round town

So many parks, where do we start? You could pack a picnic and head to Battery Park in historic downtown Charleston; attend an O.A.R. concert at Riverfront Park in North Charleston during their Summer concert series; or grab the pups and drive over to North Charleston's Wescott Park, also a baseball and softball training facility and open to the public. Any given Saturday from April to November, head down to Marion Square in downtown Charleston for the freshest produce, delicious food trucks, art, jewelry, you name it. Summerville's Azalea Park is perfect for a leisurely stroll through winding paths, where azaleas and camellias and reflective ponds can be admired throughout the year. The parks in and around Charleston have everything from scenic beauty to cultural entertainment. Learn about even more fantastic area parks here.

Beach bumming

Choose from a variety of beaches in the Charleston area, all with their own vibe. Laid back Folly Beach, located on James Island is perfect for swimming and fish tacos. Sullivan's Island is an ideal setting for beach volleyball, biking through the beachside neighborhoods, and grabbing a bite at any one of the many awesome restaurants (Poe's is a favorite). Kiawah Island boasts beautiful natural surroundings, fine dining, luxurious homes, and is perfect for a daytrip. The popular Isle of Palms in Mount Pleasant has convenient access, lots of parking, and is quite the hot spot (pun intended) during the summer!

Historic plantations and gardens

You could dedicate an entire week solely to the Charleston area's plantations and gardens. There are a number to choose from, and while beautiful and breathtaking, they also offer a wonderful historical perspective on the area. Try a Saturday at Middleton Place, where you can soak up some Lowcountry history, enjoy the intricate gardens, and sit down for a meal at Middleton Place restaurant – which strives to use only seasonal, local, and organic ingredients.

Trails, rivers, and yes, swamps

Our relatively flat landscape may suggest otherwise, but Charleston does indeed have its fair share of great hiking trails! You'll find hiking destinations with a range of distances that explore everything from scenic forests to tidal walks and even hikes around historic mansions. And if you prefer fresh to salt water, head inland to the Edisto River. One of the the longest free-flowing blackwater rivers in North America, the Edisto offers a rich and diverse landscape brimming with stunning vistas and natural wildlife. Visit Four Holes Swamp and the Francis Beidler Forest for an afternoon filled with the quiet of an old growth swamp-forest. Don't forget your camera.

Sports and Entertainment

Catch a Charleston Riverdogs game almost any night of the week April – September at Joseph P. Riley Park in downtown Charleston. Minor League Baseball, major league fun! Or head to Volvo Car Stadium (formerly Family Circle Stadium), where you can see plays, go to concerts, and attend sporting events al fresco. Boating options in Charleston are incredible varied. Kayak through swamps, take a spin around the harbor and dock at Reds in Shem Creek for some refreshments, enjoy a sunset cruise or hop aboard any one of the many boating tours available. Even if you're not a planner, strolling through downtown or the quaint surrounding towns is sure to bring impromptu adventure to your day. Click here for another list of great outdoor Charleston activities.