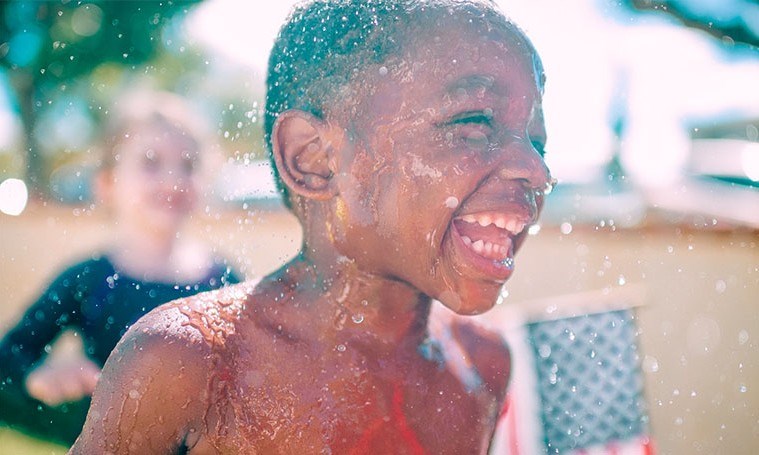 School's out, Summer is in
School's out, Summer is in
School's out for summer! The kids are rejoicing and the parents are…well, the parents are excited too, but maybe a little apprehensive about how to keep little minds happy and occupied through the lingering summer months! Thankfully, the Charleston region has no shortage of summer camps designed to educate, stimulate, and motivate! Our picks below.
Food, food, wonderful food!
Budding chef or baker in the family? Trident Tech's Culinary, Baking and Pastry series includes lessons on cooking a healthful, scrumptious breakfast (a win-win for kid and parent, we say!). The kiddos will learn how to make everything from omelets to waffles to breakfast pockets. By summer's end they'll be begging to bring you breakfast in bed.
If burgers are more you're style, you're in luck! Sign the babes up for Trident Tech's Burgers Across the USA lessons. "From the California Turkey burger to the Minnesota Patty melt, Alabama's Fried green tomato burger, Hot Hawaiian Burger and the Boston Oyster burger." Yes, our mouths are watering too.
Explore the great outdoors
If you have more of an outdoors-man or -woman on your hands, check out Charleston Parks and Rec's selection of summer camps. Discovery Camp on Johns Island allows youngins 9-14 to explore and grow through fun activities, events, and field trips. Each week will provide new and challenging activities that develop skills, expand horizons, build character, and develop friendships and teamwork.
For younger kiddos, snag a spot in Explorers Camp for kids ages 6-9 at Wannamaker Park. Each week's focus varies, but every description gets our inner 6-year-old excited! Beginning the week of June 29, the kids will be journeying into the dark skies of space and the many galaxies it holds! And July 24th, they'll be learning all about the beautiful island of Hawaii and putting on a traditional Hawaiian Luau. July 31st kicks off a week of exploring interesting invasive species in South Carolina. Truly – something for everyone! Several spots are still left in each of these camps – but don't delay!
For the budding athlete
The mini-athlete in your household will dig the selection of fun at Summerville YMCA. Archery Camp is the perfect blend of discipline and self-improvement, builds character, and improves confidence! Of course, it's also a great way to meet new friends, and maybe find a passion for a new sport!
Check out kayaking camp for your water-loving kids. Nature Adventure Outfitters will teach kayaking and paddle boarding 101, as well as safety and skill development. The camp includes paddle trips to the Ashley and Edisto Rivers. After the course is complete, take the whole family out for a fun weekend paddle!
The Summerville YMCA offers over 44 different camps over the 12 weeks of summer. Check them out here, and load summer up with fun.