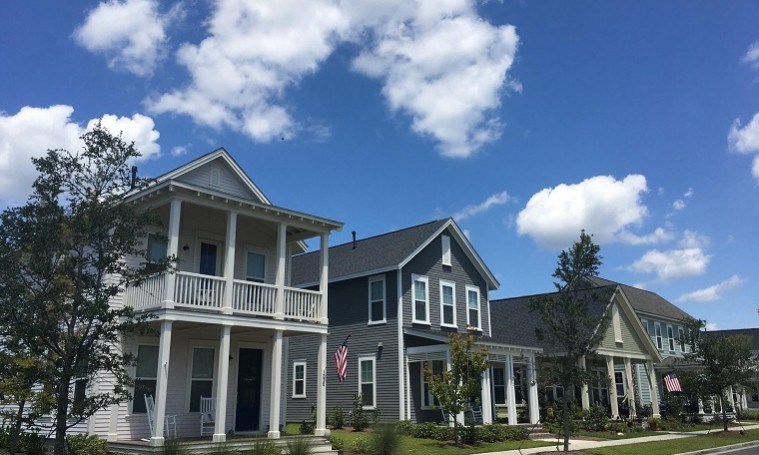 Tips for first-time home buyers
There are a lot of reasons to make the leap into homeownership. Perhaps your family is growing and a larger rental isn't an option. You might enjoy living in the Charleston region (who doesn't?) and ready to put down more permanent roots. Maybe it's time to make an investment with your dollars. Whatever your reason, there are a number of things to know before you take the big dive into real estate. A few tips from us below!
Determine a down payment. It's common to put 20% down on a new home, but the amount could be lower if your credit is outstanding. Keep in mind anything less than 20% may require private mortgage insurance, which adds an additional cost to your monthly payment. There are a number of mortgage calculators online that allow you to play with the numbers until you reach an amount you're comfortable with. Our tips for saving up this hefty sum? Stash away work bonuses, tax refunds, and stay diligent with savings account contributions.
Explore assistance programs. You may qualify for state and federal programs that offer assistance for first-time home buyers. Perks can include low down payments and interest free loans up to a certain amount. For example, home buyers at Nexton are eligible for USDA loans that reduce or eliminate down payments, fix interest rates, and help with closing costs. Ask your lender for more information.
Get prequalilfied. Speaking of lenders, unless you're a cash buyer, one of the first steps you'll want to take is getting prequalified for a loan.  This gives you an idea of the amount you could borrow and what your loan program might look like. To become prequalified, start with banks you regularly bank with since they'll have an overall look at your financial picture. But also shop around – check out national banks, local credit unions, and mortgage brokers. Many will gather your information over the phone or internet, and you won't be committed to any particular lender by getting prequalified.
Talk to a real estate agent. With your prequalification letter in hand and a price range in mind, your next step will be finding a Realtor. Ask friends and family for recommendations and then do some online research.  Check online tools like as Realtor.com's Find a Realtor search. Here, you'll find useful information like the Realtor's number of years of job experience, number of homes sold, and the price of homes typically dealt with. Be sure to talk to more than one agent, asking questions about their knowledge of the area, schedule, track record, and any other concerns that might make you a good fit.
Schedule a tour. The Greeting House is the place to begin your exploration of Nexton and our first residential village, Brighton Park. We're open daily. Monday – Saturday: 10 – 6 and Sunday: 12 – 6. Drop by or schedule a tour in advance. We can't wait to help you find your first home at Nexton.