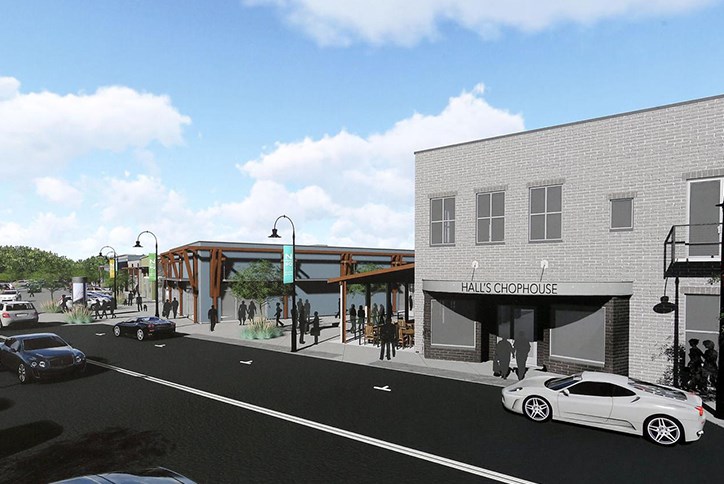 More than 20 restaurants and retailers coming to Nexton Square
Soon, Nexton residents will be walking, biking, and scootering their way to Summerville's hottest new shopping and dining destination: Nexton Square. 
In addition to the restaurants and retailers we've already shared (Taco Boy, Fuji Sushi, and Title Boxing, to name a few), several well-known Lowcountry favorites will be joining the fun, adding some extra local flair to the beautifully designed shopping center. Your favorite local shops will surround a spacious courtyard designed for the every day lunch date, but also for festivals and celebrations. The expanding tenant list brings categories in clothing, accessories, restaurants, entertainment, beauty, fitness, healthcare and finance to the area.
Check out the restaurants and retailers headed our way:
Tropical Smoothie Cafe
The Bicycle Shoppe
Fuji Sushi
Title Boxing
Simple to Sublime
Bey + Eloise Apparel
Guinot Skincare
Optical Impressions
Southern First Bank
Vicious Biscuit
Taco Boy
Bad Daddy's Burgers
DB's Cheesesteaks
Diamond Nails
Wok N Roll
Chatime Ice Cream
Wild Birds Unlimited
Poogan's Southern Kitchen
Halls Chophouse
Sportsbook
Trident Dentistry
Bar Louie
McMillan Padzan Smith Architects designed the emerging shopping center with civil engineering and landscape architecture, Seamon + Whiteside. Landmark Construction is overseeing site work and General Contractor, Ordner Construction is handling vertical construction. The first buildings will be delivered to tenants for up-fit in early 2019.
Look for grand openings in spring 2019!
In the meantime, you can support these soon-to-be-Nexton neighbors during Buy Local Month, sponsored by our friends at Lowcountry Local First. Starting on November 15th,  the initiative encourages all to buy local and keep holiday dollars flowing within our community. Learn more.