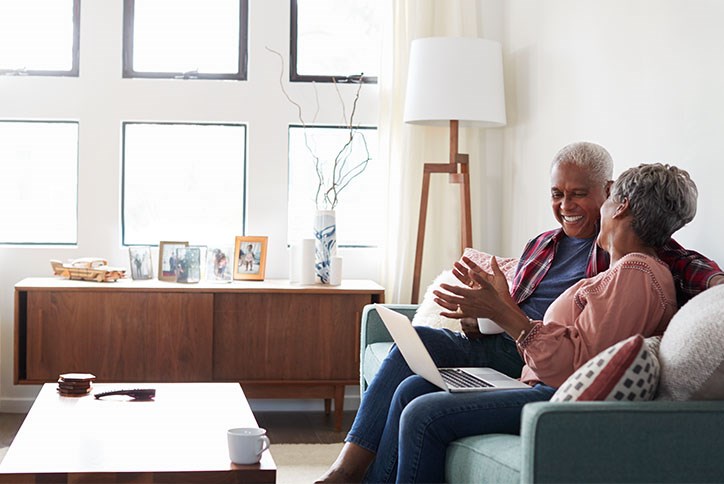 Putting yourself first in your retirement years: Your life at Nexton
You've worked hard. Raised some fantastic kids, who are now raising kids of their own. And now retirement is here – or at least on the horizon – and it's smooth seas as far as the eye can see. You're looking for the perfect place to enjoy this new phase of life, because, frankly, you deserve it. After decades of working hard, commuting, parenting, living on a schedule, running businesses, or serving our country, you're ready to indulge a little. And we think we have just the place.
Fun and friendship are part of your everyday
If your new chapter includes adventure, Nexton is the spot. 
Del Webb Nexton, our active adult community, is all about spontaneous fun and friendship. It's a place where you can catch a trail down to the clubhouse for a few laps in the pool, a long chat with the neighbors, or just to hang out with a latte and a good book. There you'll also find sports courts, a fitness center and rooms for clubs and other activities. Don't see a club that floats your boat? Start one. Del Webb Nexton is an extension of the people who live there – a place where you can explore your passions and share it with others.
And then there's North Creek and Brighton Park villages, where you'll share parks and trails with tricycles and strollers, and all the fun that comes with them. Both include fabulous pools and active homeowners associations, so you can enjoy events like Wine Down Wednesdays and holiday celebrations year round.
Enjoy homegrown fun at events like the Cocoa Cup, community concerts and the annual tree lighting. But now you can stroll or golf cart to enjoy the fun – no car needed. 
Everything you love all in one place
Speaking of golf carts, you'll also find them handy for cruising down to Nexton Square for drinks at Halls Chophouse, a peek at the art gallery, or even your yearly check up with the dentist. Indeed, Nexton Square is a hub of convenience for people who live in Nexton, bringing services, banks, opticians, and even a dry cleaner to the community. Not to mention all the phenomenal shopping and dining available.
Where price, quality, and great service collide
All this easy-living, fun-first lifestyle doesn't have to come with a big price tag. At Nexton, homes start in the low $200s, come in a variety of floor plans (including one-story plans), in a variety of sizes. Snag a Pulte townhome and leave the maintenance to the HOA; put a little more space between you and the neighbors in a Saussy Burbank cottage; or have room for the family to stay when they visit with a primary bedroom-down floorplan from TrueHomes, Ashton Woods, David Weekley, or Homes by Dickerson.
Of course, Del Webb also has a variety of flexible, inspired designs perfect for this stage of life. Over 100 new families have settled into the active adult community in 2019 alone, so you can consider it a tried-and-true choice for a fun, leisurely lifestyle.
Whichever homebuilder fits the bill, you can take comfort in knowing they're all handpicked by the Nexton team for their commitment to quality and adherence to Nexton's exacting standards. And only the best-in-class service will do at Nexton, so we know you'll be in good hands.
Ready to learn more? Cruise on over to the Greeting House. We'll give you an in-person overview of the Nexton community and help narrow down your options. Then you can visit our three neighborhoods and tour dozens of model homes. Each of our builders has representatives on site to fill you in on all the details. You're going to love it here.