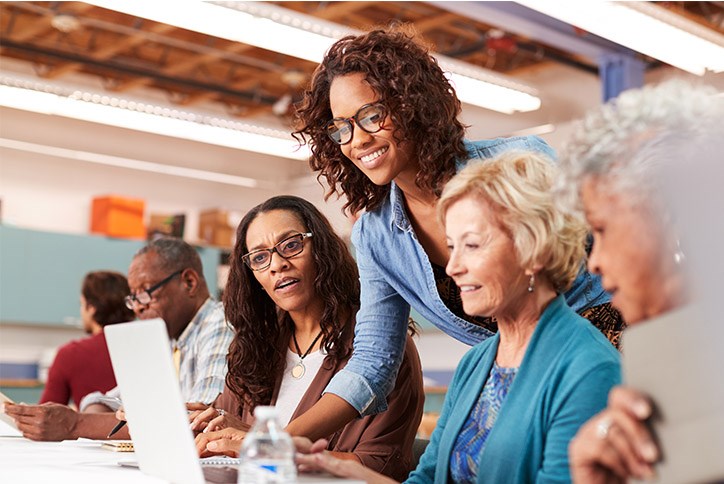 Living (And Loving) the Summerville Life After Retirement
Whether it's a change of pace, nicer weather, or simply the hunt for a new adventure, the numbers don't lie: people are retiring to South Carolina—and loving it. In fact, according to SmartAsset's annual study, South Carolina overtook North Carolina for the first time in years to secure our place as the third most popular move-to state.
But here's the thing: Myrtle Beach is losing its luster; Charleston, though full of energy, is seemingly overcrowded; and living on the water? Well, that will cost you more than a handful of pretty pennies.
So where to now?
Summerville…and the living is easy
Turns out you don't have to look far to find a place that delivers all the southern charm you're looking for, without the congestion, cheesy swim shops and too little bang for your hard-earned buck.
Don't believe us? Just ask Southern Living Magazine.
Location, Location, Location
Sure, you always dreamed of living in downtown Charleston… and then you took a look. The old cobblestone streets flood with barely a rain. There isn't a lot of property to enjoy—and with your newfound time on your hands, weren't you thinking about taking up gardening? And the price of even a 2-bedroom home would send you right back to work. On the other hand, Summerville is close enough to enjoy downtown—and almost anything else in a healthy radius you want.
The Beach: Folly Beach in 40 minutes.
The Mountains: 3.5 hours to cool, crisp mountain air in Asheville, NC.
Myrtle Beach, SC: A quick 2-hour drive up 17.
Savannah, GA: A short 1.5 trip to "The Hostess City of the South"


State of the Art Medical Facilities
From therapy centers to general practitioners and the renowned MUSC just a short drive away, Summerville is quickly finding itself in the epicenter of quality health and medical care. Nexton is a five minute drive (or less) to nearly a dozen medical facilities that are either currently open or soon-to-be. So whether you need your pearly whites checked over at the dentist or a more serious surgical procedure is needed to keep you in tip-top shape, you won't have to go far from your Nexton home.
Active Adult Communities Everyone Wants to Live In
While the slow and steady pace of living in the south is nice, retirees aren't looking to necessarily slow down their social calendars upon moving to Summerville. With luncheons, wine mixers, fitness centers and more social events to choose from than most college-aged kids could keep up with, Summerville's adult communities are enviable. Check out the lowcountry-inspired, easy-living home plans currently available at Del Webb Nexton.
Culture, Nature and Art All Within Summerville's Reach
One of the best parts of retiring is finding time to rediscover your old passions or find your way to new hobbies. No matter if you're a history buff, art connoisseur, or simply want to enjoy the nature that surrounds us in the Lowcountry, there's more than enough to find something that strikes your fancy.
Cost of Living
And finally, we would be remiss not to mention the incredible cost of living comparable to other neighboring cities. We know how hard you worked to make—and save—your nest egg. And while it's great that your day-to-day no longer consists of punching a clock or climbing the corporate ladder, we also recognize that this also creates a "new normal" for your finances. 
Relocating and settling into your new life shouldn't come at the cost of everything you've worked so hard to build. For that reason alone, the cost of living and property size you get when you choose Summerville is hard to pass by.
Whether you're retiring down South from another state or simply hanging up your working boots from right here in the Lowcountry, we couldn't be happier to help you discover your next adventure after retirement. At Del Webb Nexton, we strive to make this phase of your life the best one yet. With state-of-the-art in-house technology, the highest quality construction standards and materials and the creme de la creme of 55+ active adult events and clubs—in resort-style settings no less—we make the decision easy for folks ready to settle down. Find out if the Del Webb lifestyle is right for you. Come in for a showing today!