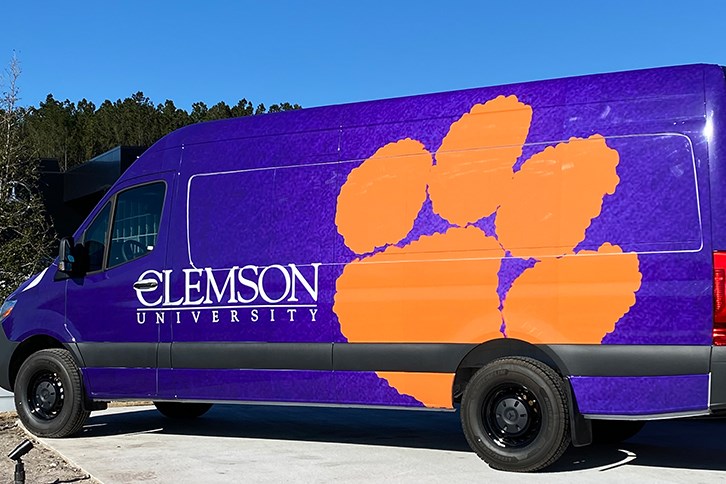 Sprinting to the Sugar Bowl
What do Sprinter Vans and Clemson University football have in common? For starters – they've both made headlines this year for big wins: Mercedes-Benz Vans set a record for third quarter Sprinter sales; Clemson took home its sixth straight conference crown – and a trip to the College Football Playoffs.
And Nexton is where the two winners come together to make a big orange and purple splash. Baker Motor Company's Mercedez-Benz Van Center has just opened on Sigma Drive in Nexton, and it's the first dealership in the nation dedicated entirely to the iconic Sprinter Van, made right here in the Lowcountry.
They can also customize your Sprinter Van for showing off your Tiger pride in a big, big way... like the Sprinter pictured above, owned by George, manager at Baker Motor Company at Nexton.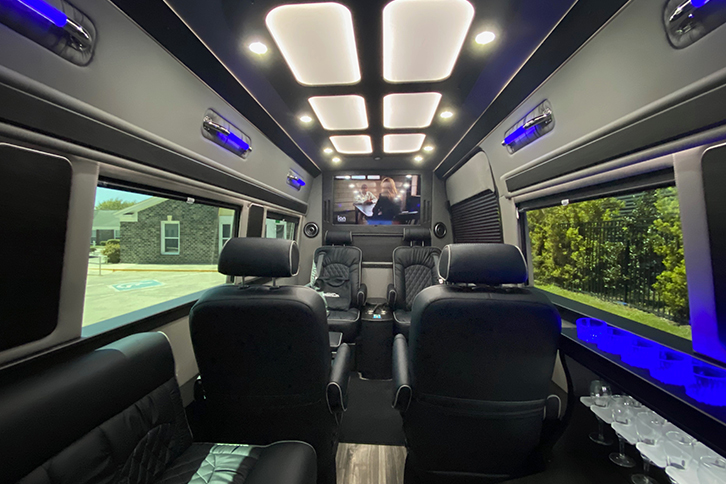 And if tailgating is your thing (and of course it is), you'll be delighted to know Baker can also outfit the interior for riding in comfort AND hosting the perfect pre-game party, complete with a television, bar, plentiful seating, surround sound, and even swanky mood lighting. 
An incredible custom Sprinter van made in Charleston and customized right here at Nexton. There's no better way to show your Tiger pride!
Go Tigers! C-L-E-M-S-O-N!