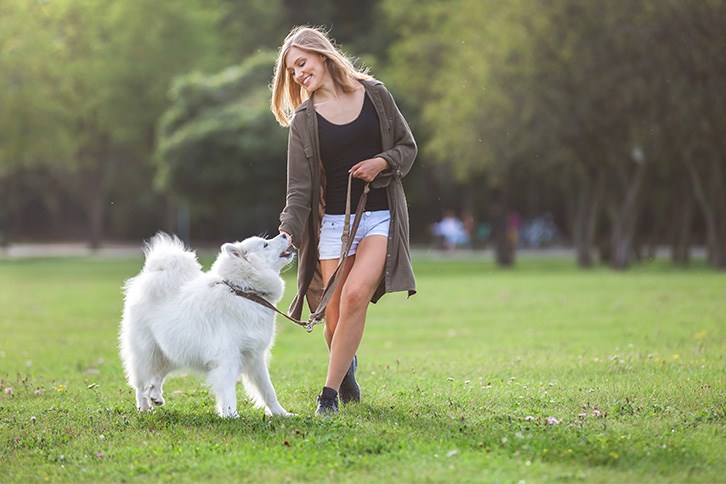 Can a new home make you healthier? If you buy at Nexton, yes
People buy new homes for many reasons: proximity to work, a growing family, downsizing during retirement, or just loving a particular school district—but have you ever considered buying a house to support your health goals?
Maybe it's time. Here are five ways we're working hard to make sure you get all of the physical and mental wellbeing resources you're looking for in your new Charleston home.
Ample Space to Move Your Body
The brains at Harvard Medical School suggest getting your heart rate up via vigorous exercise for 20 to 30 minutes each day. Life at Nexton makes that easy – you're always minutes from a winding trail, neighborhood sidewalk, or shady bike path. Combine your own exercise with your four-legged friends' with a brisk walk to the dog park, where Spot will enjoy his own cardio workout while you take a breather beneath the towering pines. If your workout partner is a little less furry, we have destinations for them, too. Artfully designed parks dot all of Nexton's neighborhoods, where swings, slides, and all manner of kid-pleasing climbing apparatus are available for burning that ever-present energy.
If you prefer to break a sweat indoors, there are numerous gyms and studios in Summerville, as well as several fitness centers just down the road at Nexton Square – Bold Fitness, Three Keys Yoga, and Title Boxing. Soon, Raising the Barre fitness studio will open at Workplace@Nexton.
Healthy Food Options Abound
Working out is only half the battle. The other half? Healthy eating. The Lowcountry is flush with fresh food thanks to an abundance of farms offering exceptional produce, small-batch goodies, and world-class meats and cheeses. Many offer CSA options throughout the year, with Gruber Farms using the Brighton Park Village POA office as a drop off point! That's in addition to nearby groceries like Publix, BJs Wholesale, ALDI, and more.   
Prefer to skip cooking? You won't have to go far to find restaurants and cafes that focus on fresh, healthy menus.
Options like MOMO Kitchen and Market, Fuji Sushi Bar and Grill, Chicken Salad Chick, and more will never let you down. Want to indulge a bit—especially after a grueling workout? Hall's Chophouse, Viscous Biscuit, Taco Boy, and Page's Okra Grill will absolutely hit the spot! Peruse the options at Nexton Square or venture out to Azalea Square and beyond to find what hits the spot.
Enjoying the Great Outdoors
Does being outside in nature make you happy and healthier? Absolutely.  According to YES! Magazine, "a recent review of studies looking at different kinds of nature immersion—natural landscapes during a walk, views from a window, pictures and videos, and flora and fauna around residential or work environments—showed that nature experiences led to reduced stress, easier recovery from illness, better physical well-being in elderly people, and behavioral changes that improve mood and general well-being."
Another study found that an increase in "green spaces" led to less anxiety.
You can count on that with miles of trails and sprawling lawns designed specifically to draw you outside to enjoy the benefits of unwinding in Mother Nature. Lunchtime picnics, tumbling on the grass, yoga sessions, cloud gazing and more are all just outside your front door at Nexton.
The Power of Community
You know that feeling of pure joy when you're belly laughing, celebrating, and swapping stories with friends? That's the power of community… and it has been known to cure all that woes. Need motivation to hit the pavement? Find a running buddy for that. Looking for a new hobby that feeds your social needs too? We think an outdoor book club under one of our pavilions will check all the boxes.
Plus, community helps to strengthen a sense of belonging, purpose, and support that improves mental health. The Robert Wood Johnson Foundation—the nation's largest organization dedicated solely to health—reported that, "residents of socially connected communities are more likely to thrive." Adding that "research suggests that individuals who feel a sense of security, belonging, and trust in their community have better health. People who don't feel connected are less inclined to act in healthy ways or work with others to promote well-being for all."
Proximity to Industry-Leading Medical Facilities
Despite all of our best efforts at staying healthy, it is comforting to know that top-notch medical facilities and specialists are always right around the corner at Nexton. You'll find a variety of medical professionals here - from primary care physicians and family dentists to highly-trained surgeons and specialists.
You'll never want for resources when it comes to maintaining your health at Nexton. And that's by design. We look forward to helping you find the perfect, healthful home for your next chapter. Schedule an appointment to learn more about the neighborhood that has it all.