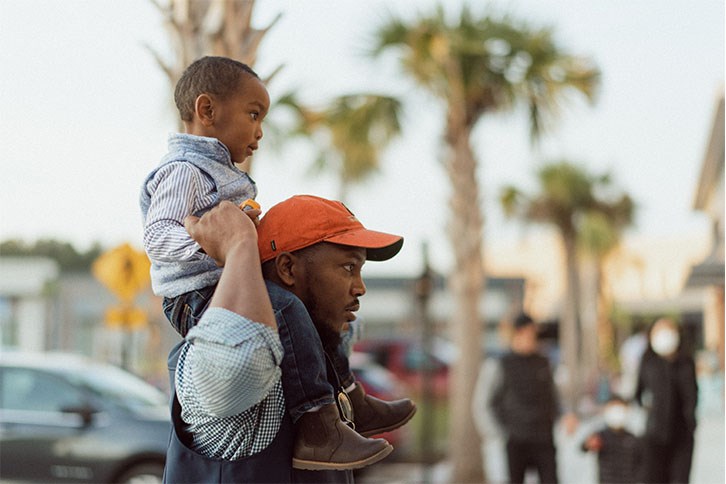 Black Southern Belle: Exploring Nexton Square
Michiel Perry is back with another blog highlighting a kid's life at Nexton. This time, her toddler, baby, and husband joined her for a visit to Nexton Square. Michiel's blog, Black Southern Belle, is a resource for lifestyle inspiration for African-American women in the South. Michiel's content has been featured in numerous outlets, from HGTV to Apartment Therapy. Below, a snippet of Michiel's blog,  Lowcountry Family Activities: Family Day Exploring Nexton, and a link to read it in full!
Thanks for spending some time with us, Michiel. Your kids are the cutest!
When my family and I are traveling around the South, it's essential to find destinations that are family-friendly, easy to navigate, and places our children will enjoy. In my hometown of Summerville, South Carolina, is the award-winning community of Nexton. We had such a great time visiting the first time we decided to return for a fun, family day to explore and enjoy the beautiful Lowcountry weather.