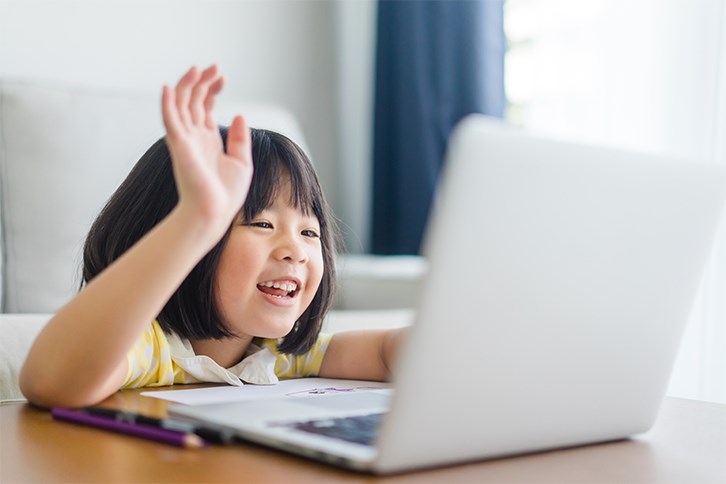 A new standard in telecommunications: How Home Telecom and Nexton are speeding into the future
Without quick, instant access to high-speed internet, we can say for certain the last 12 months would have looked very, very different. And that cozy home office you're currently nestled in, those nightly video calls with family near and far, and that cool bug-identification app your kid is obsessed with…
Let's just say it's all running a bit smoother thanks to Nexton's technology partnership with Home Telecom.
With the world embracing WFH as a new normal, virtual learning becoming more prevalent, and even the most unusual suspects mastering Facetime calls (way to go, great grandma), we're reminded of the increasing importance of reliable connectivity – for just about every facet of modern life.
If you live at Nexton, you don't have to give a moment's worry. That's where our partner, Home Telecom, comes in.
Home Telecom: An Exceptional Technology Partner
Home Telecom has a long, storied history in Berkeley and Dorchester Counties. In 1904, a group of Berkeley County investors purchased and installed six telephones in buildings around Moncks Corner. There was no office, maintenance, or long-distance service. There was also no money to be made; the investment was a community service they hoped would catalyze the town's growth.
Within six years, however, demand for the "newfangled" telephone was enough to justify the startup of an actual business - and St. John's Telephone Company was formed.
Jump forward more than 100 years, and Home Telecom flipped the "on switch" for Nexton, South Carolina's first Gigabit community. Let's take a little walk down memory lane, back to December 2013:
In between, Home Telecom ushered in a number of other firsts: fiber-driven, high speed Internet and video conferencing to local area schools, homes and businesses; video services over phone lines; the conversion of a video television system to an all-digital platform and deployment of DOCSIS 3.0 high speed cable modem internet service.
It's this century long dedication to innovation, paired with an exceptional reputation for customer service, that solidified Nexton's hunch that Home Telecom was the right technology partner for our budding community.
Gigawhat? Decoding the tech
Let's talk speed, for starters.
Unencumbered (meaning your router and device are also top of the line), GigaFi can download a feature length film in about 35 seconds. The 56k modem of your youth would take about 170 hours and 26 minutes. That's 7 days.
There's been a slew of advancements in between the two technologies, but today's speeds are in part possible through FTTH – fiber-to-the-home. In Nexton, Home Telecom uses fiber directly from their core all the way into each individual home with redundant connections along the way. If a construction crew or landscaper accidentally snips one of the fibers delivering uber fast internet to your home, in most cases, another fiber route is available to keep you connected.
Other techie details: Home Telecom is currently wiring for many builders in Nexton using only Cat 6 wiring - the highest industry standard for wired devices. These homes have a Central Point of Connection (CPC) that connects every gadget in your home - from laptops to video game consoles, iPads and Smartphones - to each other and the Internet. Wiring with CAT6 to all TV, phone and data locations assures the technology of today and for years to come will be available without costly adapters or converters.
You can also upgrade to MyWiFi X, an super-connected version of GigaFi that features 804Mesh. Put simply, the system expands your router's reach, allowing everyone in your home or workplace to use their devices simultaneously without connectivity interruptions or bottlenecks. No Wi-Fi dark spots. No spotty reception.
More than the world's fastest internet (because why not?)
Yes, there's more. Home Telecom is a full-service telecommunications company with a variety of solutions for home and business. In addition to multi-gigabit internet speeds (more on that in a bit), high quality app-based HD TV and phone service is also available. As a bonus to being a subscriber to their video service, you also get access to HomeTV2Go. This means you get to watch your favorite shows while you're waiting in the school pickup line or even at the airport!
Home Telecom also offers top-of-the-line home security, complete with 24/7 monitoring, glass break detection, leak/freeze notifications, and more.  
Home automation, too, is on the menu. So everything from your door locks to your appliances can be powered by GigaFi, making life – and your home or business - more convenient and more efficient every day.
All backed by exceptional customer service
The best technology in the world doesn't mean much if the support behind it doesn't hold up.
Luckily, Home Telecom excels in customer service.
Take Meade Agency, for example. The video production company opened their second office in Summerville in 2016, and quickly found GigaFi essential to their business. "It takes on average two to three hours per day, per video, at the Florence office to upload video. It takes only two to three minutes for the same process using GigaFi at Nexton," business owner Kris Meade shared.
Customer support, Kris reports, is similarly outstanding. "If we have any issues arise from these services, we turn to our Home Telecom local technician. He is a phenomenal asset to the Meade Agency and our future plans for expansion."
For an insider view, we reached out to Donna Hoffman, Customer Relationships Specialist Supervisor. When asked what makes Home Telecom exceptional in their craft, she echoed Kris' statement. "Home Telecom exceeds others as a service provider because we strive to put the customer first and provide the best customer service." You can read more about Donna and her role at Home Telecom here.
In fact, Donna gets it done from her office right here in Nexton. In 2020, the company opened a 20,000 square foot Home Telecom Technology Center at the corner of Nexton Parkway and Brighton Park Boulevard. The building is staffed with customer relationship specialist and technicians ready to support the Summerville service area. That means Nexton homeowners are literally minutes from Home Telecom's exceptional support staff.
Support for the community at large
Home Telecom's dedication to the community at large should not be understated. Here's a sampling:
Home Telecom is behind the Home Community Fund, granting more than $30,000 each year to non-profit organizations throughout the Lowcountry, and their employees are on this committee that help determine where the funds are granted.
In 2020, they partnered with Lowcountry Local First to launch a Small Business Relief Grants program to aid business owners suffering from impacts of COVID-19.
They also launched the Community Connect program in 2011, allowing deeply discounted internet service to qualifying families; this service became even more imperative when local schools went virtual in the wake of the pandemic.
The company is a sponsor of the Ugly Sweater 5K that supports the ARK of SC, the annual Cocoa Cup 5K in Nexton, and Summerville Skates Ice Rink… to name a few.
President and CEO, William S. Helmly, is on the Leadership Council for Advance Dorchester, a funding initiative for the Dorchester County Economic Development Corporation.
Home Telecom has employees who serve on the following boards and councils: Dorchester Leadership Advisory Council, Berkeley YMCA Board of Directors, and Berkeley County Kids Who Care About the Environment Board of Directors.
So what's next, Nexton?
Perhaps our favorite question to ponder: what comes next?
Home Telecom is currently working on a new state-of-the-art WiFi experience coming in the 2nd quarter of 2021. Nexton resident will get to experience this new service first. Stayed tuned for al the high-speed details.
A few paragraphs back, we mentioned 10 gigabit/second service. That's internet that's 1,000x faster than the average speed. In 2016, Home Telecom partnered with Calix, Inc. to bring a multi-gigabit experience to the Nexton community, allowing our residents and businesses access to speeds up to 10 Gbps - upstream and downstream.
In 2019, Computer World called 10G the future of broadband technology – something that's been available at Nexton for 3+ years.  It's this kind of future-proof thinking that makes Home Telecom an exceptional partner. As technology becomes more integral to our daily lives, our homeowners never have to worry that their telecom provider can't keep up.
Beyond the home, the potential of 10G becomes even more inspiring. In Berkeley County, thanks to Home Telecom, advancements in healthcare, education, and even agriculture won't be hindered by behind-the-times speeds.
And neither will your household. So keep making those video calls while downloading a movie for Friday night – and ensuring the kids are paying attention to their teachers' Zoom lesson. You've already set your smart home app to preheat the oven at 5 pm (or maybe take-out from D'Alessandro's instead?). Upstairs, your spouse is uploading a massive marketing report to her team. But it won't make her late for dinner – it only takes a few seconds.