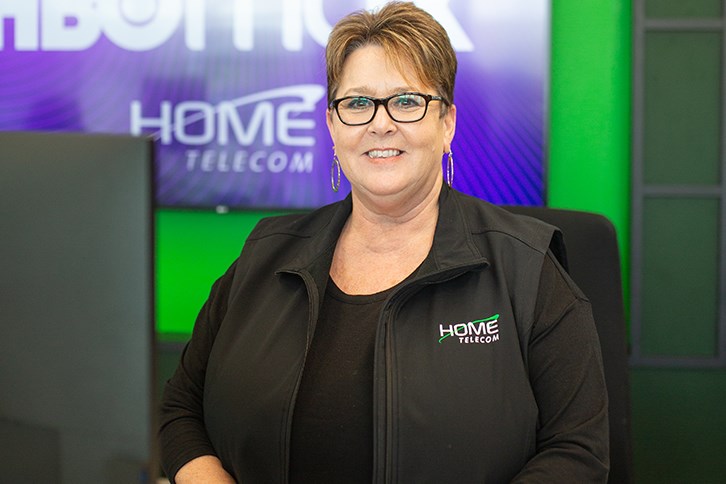 At your service: Meet Donna, Home Telecom's Customer Relationship Specialist Supervisor
When Home Telecom says they offer exceptional customer service, they're talking about the work of people like Donna. A 10-year veteran with the company, Donna leads a team dedicated to providing first-class, local, 24/7/365 customer support to Home Telecom's tens of thousands of customers.
A small task? Not a chance. But it's one that Donna loves. A peak inside her world – in her own words – below!
Describe your role at Home Telecom.
My role here at Home Telecom is a Customer Relationship Specialist Supervisor. I currently supervise our Nexton Office and our location on Cypress Gardens Rd. My responsibilities are to oversee and assess staff activities with our customers and work with customers to provide services that fit their personal lifestyles. I also listen to and resolve customer experience improvement opportunities that have been escalated to management.
What's your favorite part of your job?
My favorite thing about my job is the opportunity to work alongside amazing co-workers and management that inspires me daily.
What's the most challenging part of your job?
I like the challenge of being presented with a problem to work through to get the best resolution in the end.
What was your best day on the job so far?
The best day for me at Home Telecom was when I helped a customer acquire our service and he was so excited that he had flowers and a card delivered to me at work.
In your opinion, what makes Home Telecom exceptional as a service provider?
Home Telecom exceeds others as a service provider because we strive to put the customer first and provide the best customer service.
Favorite Summerville restaurant?
Oscars!
Best way to wind down after a successful work week?
After a successful week at work, I like to spend my time at home with my family and friends.
Thanks, Donna!