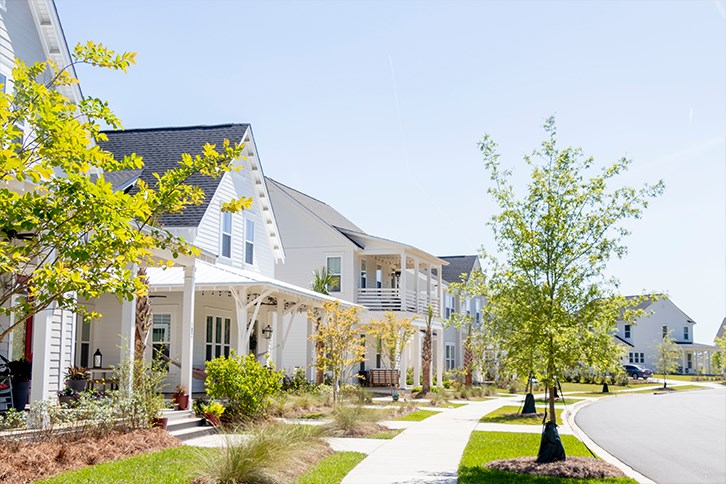 Nexton is 2,500 homes strong
As milestones go, 2023 has already been a big one. In our 10th year (Nexton broke ground in March of 2013), we're also celebrating our 2,500th home sold. These triumphs come after a headline-making 2022, during which we ranked #26 on RCLCO's 50 Top-Selling Master-Planned Communities in the USA and were selected by the NAHB as Best Mixed-Use community. Plus, who can forget Nexton's 2022 big screen debut? We welcomed design stars from HGTV's Rock the Block and got to show off what has people flocking to Nexton, Summerville, and the Charleston-region as a whole on National TV. 
Whew. What else will 2023 bring? Maybe a new home or office space for you, too! Five forces driving the Nexton's growth that might have you here in 2023. 
Nexton becomes a destination
What makes a place a destination? Great food, unique sights and experiences, and world-class places to rest your head. Nexton has all of that and more to come. Five hotels that cater to business and leisure travelers are increasingly abuzz with guests traveling for meetings and conferences as well as people visiting family and friends. Of course, Charleston's proximity continues to appeal to travelers the world over, but the Summerville area is a destination in its own right. Cypress Gardens, Francis Marion National Forest, and myriad historic sites dot Berkeley County and Summerville proper. Come see it all, y'all!
The jobs keep coming 
Nexton is centrally located along I-26 with easy access to the area's major employers like Volvo, Boeing, Bosch and Mercedes Benz Vans. New employers continue to pop up, like recently announced Redwood Materials, thanks to the region's talented workforce. While new employers and regional job growth are attracting employees, the area also provides an attractive option for retirees, with proximity to Charleston International airport and an environment that supports a healthy and active lifestyle.
Conveniences double up
Construction is underway on Harris Teeter, Publix and new retail and office space in Downtown Nexton, One Nexton and Dayfield Park. Phased openings at The Hub began in February, (welcome, Derrington Dermatology!). Expect a flurry of unique and must-have businesses to open in Nexton in the next 24 months. Really, what's more convenient than not one, but two great grocery stores within golf-cart distance from your home? 
More homes on the way
Phase two of the Midtown neighborhood was recently released featuring our unparalleled mix of regional and national homebuilders. At last count, Nexton offered four dozen different home designs and that number continues to grow. Tall, elegant townhomes. Cottages dripping in Lowcountry charm. And so many different single-family homes - from family-sized to the right-sized - you're sure to find one that fits your life and your style. 
Lifestyle, elevated
However you choose to call Nexton home, you'll benefit from a lifestyle that keeps evolving in all the best ways. Here, you just get more. More walkability. More parks (50 and counting!). More events that bring people together. More chances for spontaneous chats with a neighbor that turns out to be the bestie you always needed. Do we have that more you're looking for? Don't miss out on seeing it all unfold. Get thee to Nexton, stat!