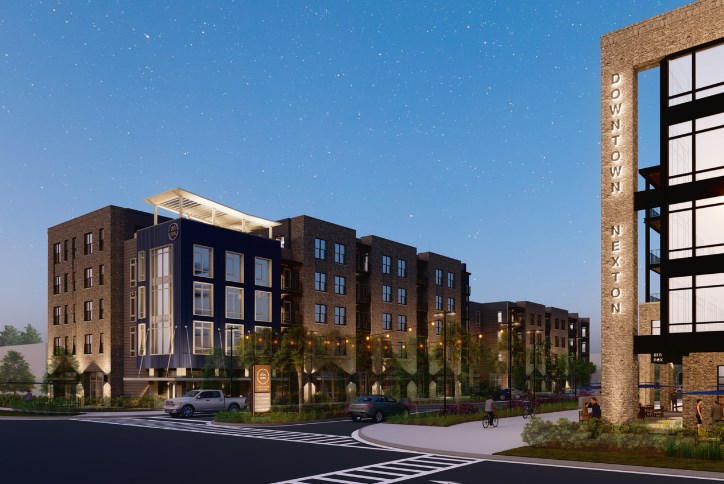 New at Nexton: Lowes Foods, Mediterranean Food and More
Hold onto your hats, folks! Nexton's shopping and dining options are heating up. Catch the latest from across our buzzing Summerville community below.
North Creek Market
Publix and Harris Teeter are both making headway on their Nexton locations on adjacent corners of Brighton Park Boulevard and Nexton Parkway, but there's another grocer hot on their heels. Lowes Foods, a North Carolina-based supermarket, is adding a fifth Lowcountry location in North Creek.
The store will anchor a new retail center that will also include Domino's Pizza and Cava, a fast-casual Mediterranean concept. Fifth and Third Bank and a Roper Urgent Care facility will also call North Creek Market home. Previously announced AutoZone and Time to Shine car wash will proceed as planned. 
Downtown Nexton
As Lofts Downtown Nexton becomes vertical, leases on the first-floor retail space are attracting tenants. The first to commit are iNails, a nail salon with nearly 30 years of beauty service expertise and 10 Lowcountry locations, and Revive Health Studio, a health and wellness spa offering sauna, lymphatic massage, tune and red-light therapeutic treatments as well as therapeutic products for purchase.
Plus, there's more in the works. 
"Service-oriented providers, like iNails and Revive Health Studio, and a potential barbershop with which we are currently negotiating are the types of tenants we envisioned filling portions of the retail spaces in Downtown Nexton as they serve important community and regional needs," said Sharbell President Thomas Troy. "In addition to these service-based tenants, we are currently working with a high-end spirits store with onsite consumption and a Mediterranean bar and restaurant concept."
One Nexton
Nearby the aforementioned Publix, Dulce Inc., is coming to One Nexton. You'll be able to enjoy churros, craft ice cream and cocktails all in one location. 
A few doors down, a savory option. Woodhaven Pizza will also be joining Nexton. We can't wait to hear more delicious details!
Do you have a "Nexton-y" idea for our community's rising commercial centers? Let's make it happen. Reach out today.