Description:
Timeless comforts and superior craftsmanship make The Tinley a delightful new home plan. Retire to the elegance of your deluxe primary suite, featuring a luxurious bathroom and a wardrobe-expanding walk in closet. Each spare bedroom offers unique appeal and plenty of space for personal styles to flourish. The upstairs retreat and downstairs study present remarkable opportunities to design picture-perfect specialty rooms. Cook up culinary masterpieces in the streamlined kitchen, which includes plenty of storage and prep space and a family breakfast island. Your open floor plan provides a sunlit expanse of enhanced livability and decorative possibilities. Everyday conveniences include a covered porch, a built-in backpack rack, and a variety of bonus storage spaces.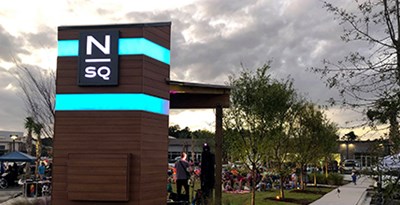 Nexton Square
Shopping & dining in Summerville just got a whole lot better. Nexton Square encompasses over 20 boutiques, salons, services and restaurants offering just about any sort of cuisine you can imagine.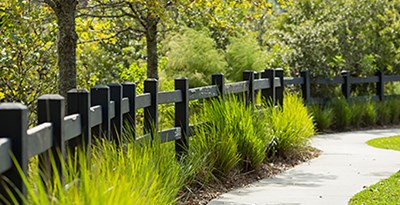 Parks and Trails
To us, parks are more than just pretty places. They are invitations to a healthier lifestyle. They form the connections that hold the whole place together. That's why we've devoted almost half of the community to parks...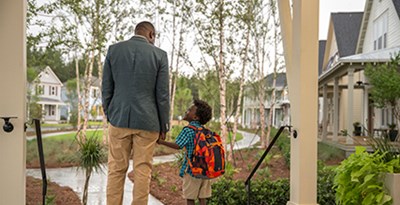 Education
The way we see it, education is mission-critical for any community. As one of our cornerstones, it is our goal to ensure students are prepared for the modern world through state-of-the-art programming and technology.
Come See Us
Planning a visit to Nexton? Start your tour at the Nexton Info Cottage. You'll get an overview of the entire community and help narrowing down your options.