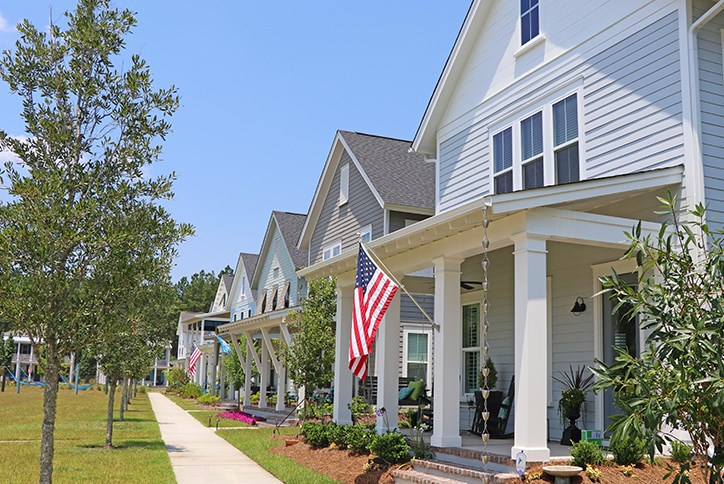 Story-boarding a neighborhood
All your favorite movies started with a storyboard. Turns out, your favorite neighborhood started that way, too.
Thoughtful, intentional, and purposeful. These three words reverberate through our Nexton design philosophy. So as we plan Nexton's first residential village, Brighton Park, our team has been working hard to answer important questions - how do we create a place that's fresh, efficient and intuitive? What does it take to create a neighborhood that energizes, inspires, and draws you into a variety of experiences - a neighborhood that just works?
One of our favorite planning tools for refining and communicating our vision is our 3-D model of Brighton Park. Much like a storyboard for a movie, the model allows us to imagine what the completed neighborhood will look like. Perhaps the most important thing the model allows us to do is understand the relationships between parks, homes and streets. That understanding has had a big effect on how we've planned Brighton Park.
Homes in the community will be carefully placed, allowing each to work in harmony with the parks, amenities and other homes that surround them. We've made subtle but impactful changes to the streets, like adding slight curves, moving homes closer to the sidewalks, and paying particular attention to close and long range views as residents drive, bike or stroll through the neighborhood. We've also added deep porches to the designs of the homes surrounding the community's main parks, giving those homes a "front row seat" to these amazing community features.
Working with a three dimensional model has allowed us to design in context, enabling us to give extraordinary attention to each and every home. And it's going to make all the difference.
To see more photos of the Brighton Park model, visit the Brighton Park Model album on our Facebook page.