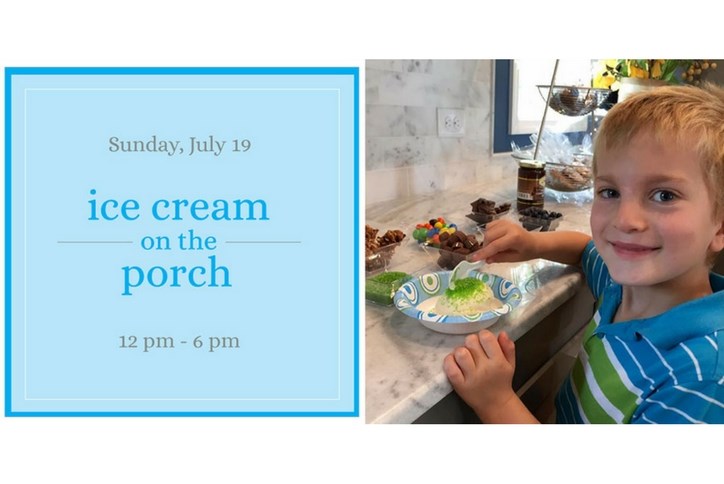 The scoop on National Ice Cream Day
Ask anyone here in the Lowcountry and they will tell you it's been a HOT summer! To battle the heat and have a little fun, the Front Porch Information Studio participated in #NationalIceCreamDay.
In 1984 President Ronald Regan issued a Presidential Proclamation proclaiming July 19th as National Ice Cream Day. These days you'll find sweets-lovers indulging on the third Sunday of every July.
The Front Porch served over 100 scoops of ice cream covered in guests' favorite toppings, which included: chocolate covered pretzels, M&M's, sea salt caramel, Reese's, granola, and fresh fruit.
Coincidentally, we share a name with Carolina Churned Ice Cream Maker, Front Porch, so we took the opportunity to serve and sample a few of their Southern themed flavors: Nana's Banana Pudding, Chocolate Rocker and Charleston Sea Salt Caramel.
If you indulged in a sweet treat with us this year, thanks for coming by! We can't wait for another excuse to Party on the Porch.