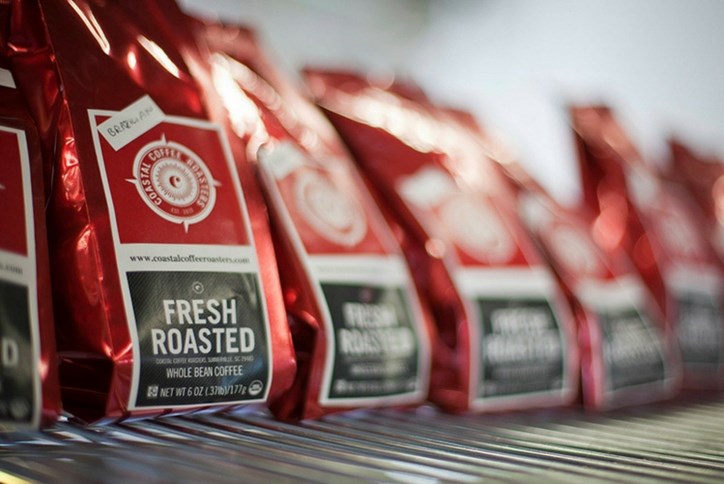 Buy Local: Coastal Coffee Roasters
Our requirements for coffee and snacks at the Front Porch Info Studio are simple: fresh, local, and delicious. Coastal Coffee Roasters fits the bill on all three.
A staple of downtown Summerville since 2010, Coastal Coffee Roasters uses a creative, locally roasted process to bring their passion for great coffee to life in every bag. The family owned business is known for their dedication for all things local, and the café also offers breakfast and lunch menus packed with locally sourced ingredients from sources liked Behr Family Farm, Gruber Farm, Wishbone Farm, Hickory Bluff Berry Farm, Sunny Cedar Farm, Ron's Roots, and many more.
If you've visited the Front Porch or attended our events, you've likely sampled the custom Nexton blend created by the Coastal Coffee Roasters team. An expert team of bakers also keeps us stocked with organic, fresh-baked cookies, and the ever popular Powerbyte - a healthy, protein packed snack.
We caught up with owner Brad earlier this week to talk about what shopping local means to him.
"We're strong supporters of Lowcountry Local First, and we love what they stand for," he said. "When you bring it back to what makes a community work - it's those dollars that are spent at a local business. The more people shop here, the more we can give back to the community ourselves."
Get the goods: 
Visit the café at 108 E 3rd N Street to select from more than dozen varieties of whole bean coffee. While you're there check out the large selection of local food, crafts and other goods available for purchase. You can also order online.