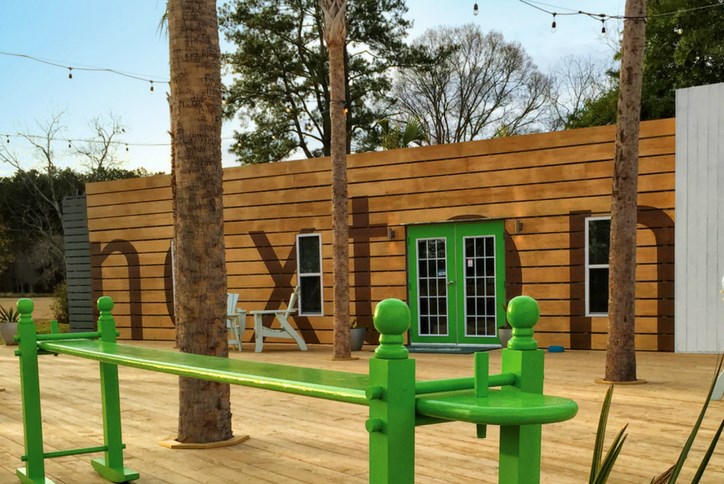 4 reasons to start your tour at the Front Porch
At the Front Porch Info Studio, we love meeting new people and connecting with our many neighbors, friends, and homeowners. The Front Porch team is here to share the Nexton vision, and we're thrilled to see it grow every day. Our enthusiasm about all Nexton has to offer is genuine. We think a drive through Brighton Park Village, a tour through our models, or even a conversation with a homeowner is all you need to get excited, too!
If you're planning to visit Nexton soon, here's why you'll want to start your tour at the Front Porch:
A casual atmosphere. Conversations happen around our kitchen table at the Front Porch. We want you to feel at home from the moment you walk-in until the moment we say goodbye. So for us, that means a welcoming environment that encourages an open dialogue. Make yourself at home.
The big picture. We like to start our conversation over a big map of the community. Find out how close your home could be to Nexton Elementary and to Nexton Town Center. See for yourself how parks dot our landscape. Watch the GigaFi video at the kiosk to see just how fast gigabit internet speeds are, or watch the Summerville video to see just how charming our town can be.
Down to the details. While we leave the home details to the builders, we can share all kinds of fun tidbits and details about Nexton in general, like why the road bends at a particular angle, the meaning behind the name of Brown Family Park, or how we've built our community to encourage healthy living. We can share a lot about what?s to come, too. Ask us about the progress on the Nexton Parkway Interchange, our latest retail announcements, or where the best place is to grab a beer (Carolina Ale House, of course). If we don?t know the answer to your questions, we?ll find out!
Snack time. Whether it?s a custom made Powerbyte (our version of a no-bake protein ball) or a delicious seasonal cookie, you?ll want to take both on your way out (we don?t blame you)! We're proud to partner with Coastal Coffee Roasters in Summerville. They deliver fresh, awesome snacks weekly, and we're more than willing to share!
We're open 7 days a week (Monday-Saturday from 10am-6pm, Sundays from 12-6), so stop by and say hi - children (and dogs) are welcome. We have plenty of games and activities for the kiddos to play with while we chat, and fresh water for your four-legged friends.