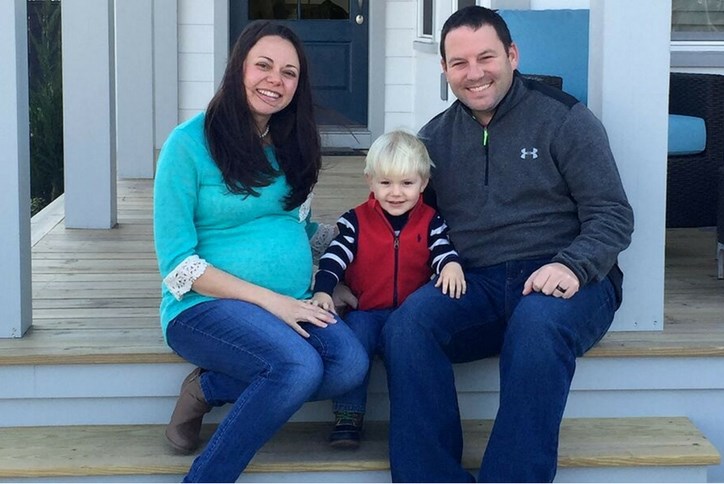 Meet the neighbors: The Petrino Family
Everyday at Nexton we're building homes, we're building parks and trails, and we'll soon be building shops and restaurants. But it's our residents who are truly building the community.
In 2015, 53 families decided Nexton was the place for them. Who better than to tell potential residents about Nexton than the folks who can speak first hand? That's why, in 2016, we've decided to spotlight our residents each month here on the blog, where they'll be sharing a little bit about who they are and what brought them to Nexton. So without further ado, we'd like to introduce you to the neighbors: the Petrino Family!
---
What made you decide to make Nexton home?
We looked into several communities within the Charleston area. We really fell in love with Nexton for the initial investment and both the impressive short-term and long-term plans by the developer. We appreciated the thought that went into the community when it comes to parks, ponds, pool, and walkways, and the easy access to all the Lowcountry has to offer. We envision this being a terrific place to raise a family!
What made you choose the builder and home design that you did?
We chose the Monarch plan through John Wieland Homes. Several years ago we rented a John Wieland home and experienced the superb quality, extensive features and customer service. That led us to purchase our first John Wieland home, and we were pleased with the quality of construction and the company's commitment to stand behind their work. Our two positive experiences, and the impressive included features, led us back to John Wieland Homes when we began looking at the Nexton community. We love the Monarch plan because it is open and welcoming on the main floor while the upper floors offer privacy and a flexible design for our family.
What feature of your home makes you most happy?
The many windows and the natural light!
Tell us about your favorite park at Nexton.
We most enjoy Brighton Park with our two year old son for watching geese and ducks swim in the pond and the great lawn for him to run free.
What is your favorite Summerville restaurant?

We really enjoy Eclectic Chef for lunch and Icehouse for dinner.
Lastly, we'd love to have a "fun fact" about you or a family member. 
We will transition from a family of three to four in the next few months!
Thanks, Petrinos!