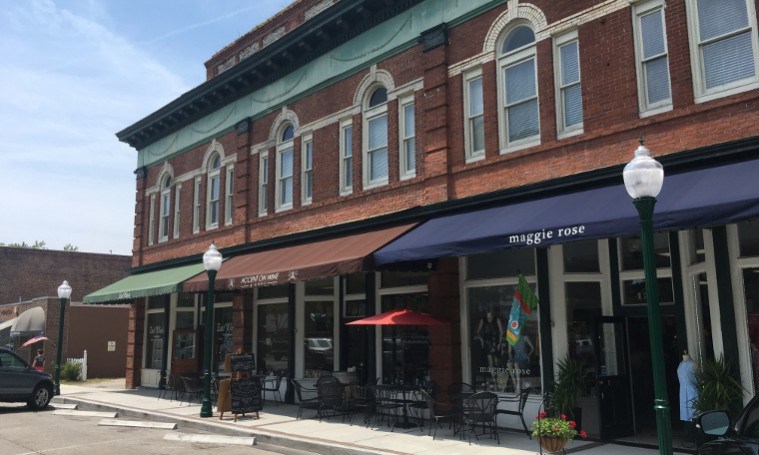 Shop Local. Shop Summerville!
King Street. Tanger Outlets. Mount Pleasant Town Center. All offer exceptional shopping opportunities for the Charleston region. But Nexton folks don't have to travel so far to find great shopping. And even better? Many of our local, downtown-based shops are locally-owned, keeping your dollars local and our Summerville economy strong.
Below, some of our favorite Summerville shopping jaunts. Check them out, and then let us know - what's your favorite locally-owned Summerville business?
If you're shopping for women's apparel -
While Reese Witherspoon's new clothing line may be bringing southern style to the masses, down here in the Charleston region, we've known all along that timeline southern elegance never goes out of style. On our list? Pearl earrings, breezy linen pants that can be dressed up or down, and vibrant and summery, Lily-inspired patterns. Here are a few local Summerville spots that you'll want to visit to make sure your southern summer wardrobe is fresh and fabulous.
Maggie Rose – This elegant ladies boutique offers everything from perfectly polished clothes for work, outfits for a night out to dinner, and even formalwear. The boutique offers a number of unique brands like Escapada, Spartina449, Katherine Way and many more, as well as a great collection of jewelry.
Affordables – Affordables is the place to go if you don't want to sacrifice comfort for style. Another boutique-like ladies' store, you'll find an incredible selection of handpicked women's apparel and accessories. Of course, everything is as affordable as it is stylish.
You should also check out Fly Modern Apparel and EastWinds for ladies' style, and Carousel Boutique for adorable children's clothing.
If you're shopping for sporting goods -
Nexton offers a standing invitation to get outside and move your body, and you'll want to have the very best gear to do just that.
Fleet Feet Sports Summerville – This locally-owned specialty store is for the health-buff in us all. Our Cocoa Cup partners, Fleet Feet is a mecca for runners, walkers and fitness enthusiasts. This is THE place to go for finding a good fitting pair of shoes, as these folks will work with you to evaluate your foot's gait and natural biomechanics to help you select a shoe that offers the best fit and function for you. There's also a varied selection of performance clothing and other nifty gear for keeping your bod in tip-top shape.
If you're shopping for home goods –
A quintessential southern home is appointed to highlight the owner's style, flows perfectly from indoors to out (you know we love an inviting porch), includes a variety of patterns and color and just the right amount of monogramming (which admittedly, is a lot of mongramming).
Piazza Home – You'll love Piazza's Cutting-edge interior design and home furnishings. The store will wow you with its selection of rugs, furniture, and home accessories. And if you'd like help placing all your new goodies in your house, or even picking out finishes for your new Nexton home, Piazza also offers interior design services. We love following their Facebook page for updates on new inventory and sales. They carry a perfectly curated selection of women's more bags, clothing, and accessories, too!
You should also check out Fancy Trimmins for all your custom embroidery needs (aka monogramming!). 
These stores are just the tip of the downtown Summerville iceberg. Come for a visit. Park at Hutchinson square, grab lunch at Eclectic Chef, and bring a BIG shopping bag - you'll need it!