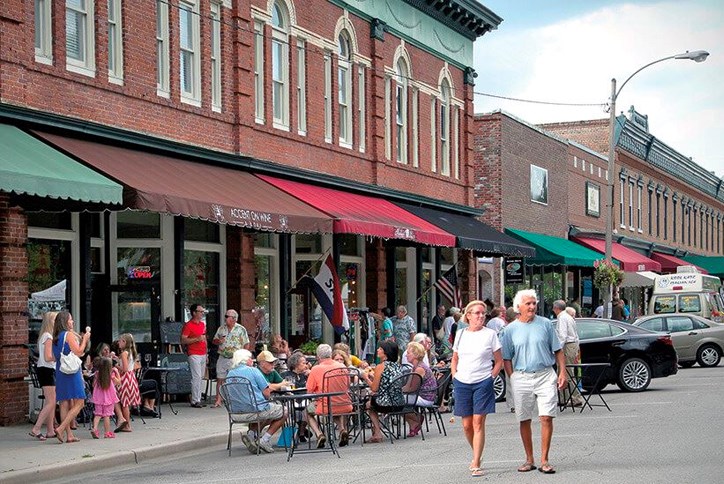 One Weekend in Summerville
The Flowertown in the Pines has a lot to offer – history, art, out-of-this-world food. How will you pack it all into one weekend? Below, an itinerary that gives you a taste of the best of Summerville. You'll be planning your next visit – or even your move here – before you leave.
Friday evening 
Arriving just in time for Happy Hour? Summerville's got you covered. Sample the fare at Wine and Tapas bar. A great spot to get – you guessed it – great wine, as well as a variety of tasty bits and bites. They're also known for their excellent customer service, so you can soak up a little southern hospitality to start the weekend. The location's superb, too -  just at the corner of Hutchinson Square, downtown Summerville's mini "central park," where you'll love soaking in the small-town charm.  
For dinner, we recommend the fabulous Five Loaves Café. The menu is healthful, sustainable, and absolutely delicious. Farm-fresh vegetables, ethically-sourced meat, and recipes that will delight and surprise your taste buds. Veggie friendly, too!
With full bellies, take in a show at Flowertown Players, Summerville's community theater. The 2018-2019 season features Tony and Pulitzer-winning rock musical Next to Normal, the classic The Crucible, and more. 
Ready for a nightcap? SOL Southwest Kitchen and Tequila Bar has to-die-for margaritas and an excellent selection of local and regional brews.  
Saturday 
Start a perfect Saturday at the Summerville Farmer's Market. Peruse local makers and artisans offering everything from fresh made pierogis to hand-crafted candles. Of course, a vibrant selection of locally-grown veggies and fruits will delight the senses. Grab a perfectly ripe peach to enjoy with your breakfast, which you can grab from one of many food trucks that frequent the market, or from the fabulous restaurants that line Hutchinson Square. Cuppa Manna is a local favorite. 
Satiated, stroll down Short Central, one of Summerville's most charming spots. This quaint pedestrian-only street features some of our favorite local purveyors. For South Carolina-centric goodies and gifts, Four Green Fields is not to be missed. Piazza Home offers a fabulous selection of home décor. And artist-owned Art Central Gallery offers a unique selection of paintings, pottery, photography, jewelry and other gems. Want more? Put Simple to Sublime, Simple Treasures, and Bey + Eloise Apparel on your to-do list! Hungry for lunch after shopping? Visit our pal Rocky at The Eclectic Chef.  His menu is fresh and tasty with a side of southern flair. Tell him we said hi! 
Continue your stroll down Main Street to Azalea Park & Sculpture Garden. If you've timed your visit with the azaleas and camellias, take a few minutes to sit and enjoy the fragrant blooms, this is the Flowertown in the Pines, after all! Animal lovers will enjoy watching the turtles in the pond, the ever-present sun-loving anoles, and the (fingers crossed) occasional visit from a heron or egret. Sculptures, ornamental bridges, and a canopy of live oaks makes this park a perfect midday break. 
For dinner, Swig and Swine BBQ is calling your name. This barbecue is cooked low and slow for an iconic smoked flavor that's attracted substantial attention, snagging mentions in publications like Charleston Magazine, BuzzFeed, MSN, and Lowcountry Live.  A diverse, complimentary selection of craft beers served perfectly cold complete a perfect southern meal.
Sunday
What's a visit to the Lowcountry without a little step back in time? Head southward for a visit to Magnolia Plantation and Gardens. Founded in 1676, the grounds include the oldest public gardens in America, perfectly cultivated for a peaceful, idyllic setting complete with streams, iconic bridges, and wildlife (cameras-at-the-ready!). Rich history, stunning vistas, a nature center, and boat rides along former rice fields...few places capture the Lowcountry so completely. Admission to the Audubon Swamp Garden is also well worth the time. It's a unique, tranquil world where thousands of plant and animal species coexist to create an incredible ecosystem amongst the cypress and tupleo trees. In a word, it's enchanting.
Head back into Summerville proper until you reach The Greeting House here at Nexton, grabbing lunch at local favorite Toast of Summerville along the way. We can't wait to tell you all about our growing community and introduce you to our talented builders. And of course, hear all about your weekend in Summerville! 
Our charming new homes community in Summerville, SC is just minutes from Charleston, voted #1 small city in the country. Want to make it home? See available homes and learn more about life at Nexton. Want to explore more of the Lowcountry? See our One Weekend in Charleston itinerary.