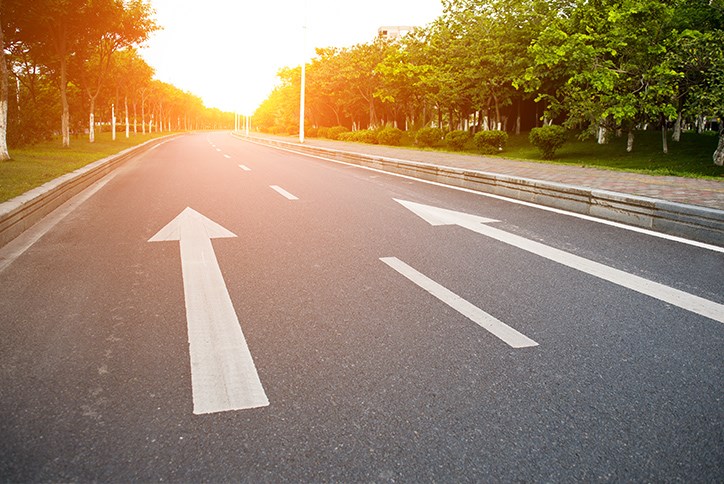 Driving innovation
Is the Charleston region the epicenter of the United States' next big automotive cluster? Let's look at the evidence.
First, some bite-size stats:
Over the last 20 years, South Carolina's automotive industry has quadrupled in size.
The Palmetto State is #1 in export sales of tires and completed passenger vehicles.
More than 60 automotive companies, manufacturers, and suppliers call the Charleston region home.
Seeing a trend?
Triple (automotive) threat
South Carolina is home to three top luxury auto manufacturers – BMW, Mercedes Benz, and Volvo Cars. The BMW plant in Greer paved the way, first producing the 318i in 1994. It was the premium automotive brand that proved South Carolina has the workforce, infrastructure, and drive to produce a highly complex product; BMW's invested $7 billion in its South Carolina operations since inception.
North Charleston's Mercedez-Benz Vans plant aims to employ 1,300 by 2020, a follow-up to the $500 million the German automaker invested in 2015 to expand the assembly line into a full-scale manufacturing operation. The part-by-part production facility outputs Sprinter vans, and boasts a partnership with online retail giant Amazon to deliver 20,000 vans for small delivery businesses across the US.
Volvo Cars made big waves in 2015 when they announced their first US manufacturing plant in Ridgeville, just a few miles from Nexton. The first South Carolina-made S60 sedan left the Port of Charleston in February, one of 50,000 the automaker plans to build this year. By 2021, that number will triple; Volvo Cars is adding its XC90 SUV to the plant's production line. At full production, Volvo Cars will employ 4,000 workers.
1+1+1= Billions 
Dozens of suppliers for these automotive behemoths follow in their wake, creating a ripple effect throughout the Lowcountry economy. Small, medium, and large-scale automotive parts suppliers like precision machine shops, fabricated metal parts suppliers, and tire manufacturers grow the supply chain, bringing even more jobs to the Lowcountry.
So, why Charleston?
How much time do you have? From its diverse workforce to its rich, historic setting, Charleston is a certifiable talent magnet. Mix it with a natural setting that has outdoors-lovers flocking, an award-winning culinary scene, and nearly year-round great weather, and it's easy to see why dozens of people are moving to the Lowcountry daily. Charleston's snagged Best City in the US by Travel + Leisure magazine a staggering SEVEN years in a row. And let's face it, who doesn't want to live where everyone else just vacations?
Business experts agree and repeatedly select Charleston as a top location for business – with Brookings Institute naming it a top place for millennials and Fortune 500 businesses, and Forbes and Inc. magazines calling Charleston out for being great for businesses and jobs. And the accolades keep piling up.
All this brings a concentration of skilled talent and technical workers eager to call the Charleston region home.
Built for business
Did you know nearly one-third of the US population resides within 500 miles of the Charleston region? It's true. Because location is crucial, companies are finding Charleston's central East Coast locale more than ideal.
The Port of Charleston is the deepest in the south Atlantic, providing easy shipping access to over 150 countries around the world. Charleston International Airport is the state's busiest, with over 100 daily flights and non-stop service to 25 major metropolitan cities -- and London.  
Nexton is where the action happens
At Nexton, we're able to watch it all unfold first hand, because we're close to, well, everything. Located on I-26, Nexton offers easy access to downtown Charleston, major work hubs, and employers like Volvo, Mercedes, and Boeing. 
Plus, some of the best the Lowcountry has to offer is right here in the neighborhood. Like, walk-a-few-blocks or take-a-breezy-bike-ride close. Shops and dining full of local flavor are rolling out in Nexton Square and more employers are moving right into the community. That means less traffic, shorter commutes, and a more efficient lifestyle for anyone relocating to the Lowcountry - or just moving across town.
When you're ready to make your move, you know what to do. In the meantime, explore all our home-sweet-home options. We know you'll find your match.