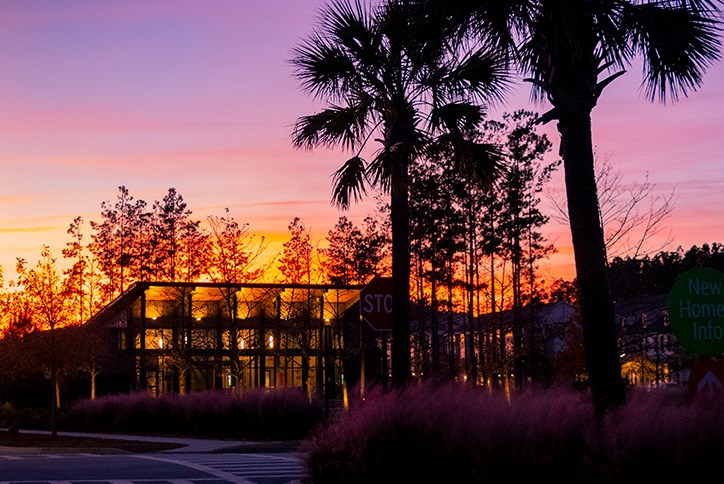 A benchmark 2019 and the start of a fresh, new decade: See what's on deck at Nexton
Woah. Did you see that? That was 2019 soaring by, full of record-breaking growth, a fabulous destination shopping center, and hundreds of new homes (and happy homeowners). We rounded out the 2010s with an incredible year, and now we're poised to ring in a fresh decade with a new residential, hospitality, dining, and shopping options. Read on to see what you might have missed in 2019, and what you can get excited for in 2020!
We'll never forget you, 2019
It was the year we officially confirmed our position as Charleston's newest region employment center with a slew of exciting announcements, like the groundbreaking of CoOp@Nexton, a high-profile office park in the Parkway District. It will play host several commercial businesses in addition to a mid-rise multifamily community, gas station, and market.  
The Offices at Nexton, the very first building to come to life on our campus, continued to work hard, welcoming approximately two dozen new occupants in leased and long-term office space. The companies encompass a variety of sizes and industries, including federal contractors Akima and Dassault Systèmes. 
We also saw groundbreaking of Baker Motor Co.'s $10 million Mercedes-Benz Sprinter Van dealership. The 28,600-square-foot showroom and sales gallery will be South Carolina's only exclusively authorized dealership.
On the home front, we welcomed 325 new families to three residential villages in 2019, introduced a new builder to North Creek Village, welcomed Arrogate Village Apartments to the growing list of multifamily options in our community, and opened Phase 6 of Brighton Park Village.
The cherry on top of a record-breaking 2019 was the official opening of Nexton Square, home to a variety of dining, shopping, and services that make every day at Nexton a little more delicious, fun, and convenient. We know you enjoyed noshing at Taco Boy, fine-dining at Halls Chophouse, and shopping at Simple to Sublime as much as we did through the year, and we can't wait to share more about an additional 40 new retailers coming to the community in 2020. See the full list of what's open now here. 
2020's looking good, as far as the eye can see
While we can't spill all the beans just yet, we can tell you 2020 will include an increase in housing options and a reduction in commuting times by bringing more jobs closer to homes, starting with WorkPlace@Nexton, over 8 million square feet of garden office and commercial space.
We'll also be serving the greater community with expanded hospitality. Three hotels will open in early 2020 as well as a 10,000 square-foot conference center capable of holding events for up to 1,500 people. It will be among the largest in the Charleston metro region.
Want more? Then stay tuned. It's going to be an exciting year!