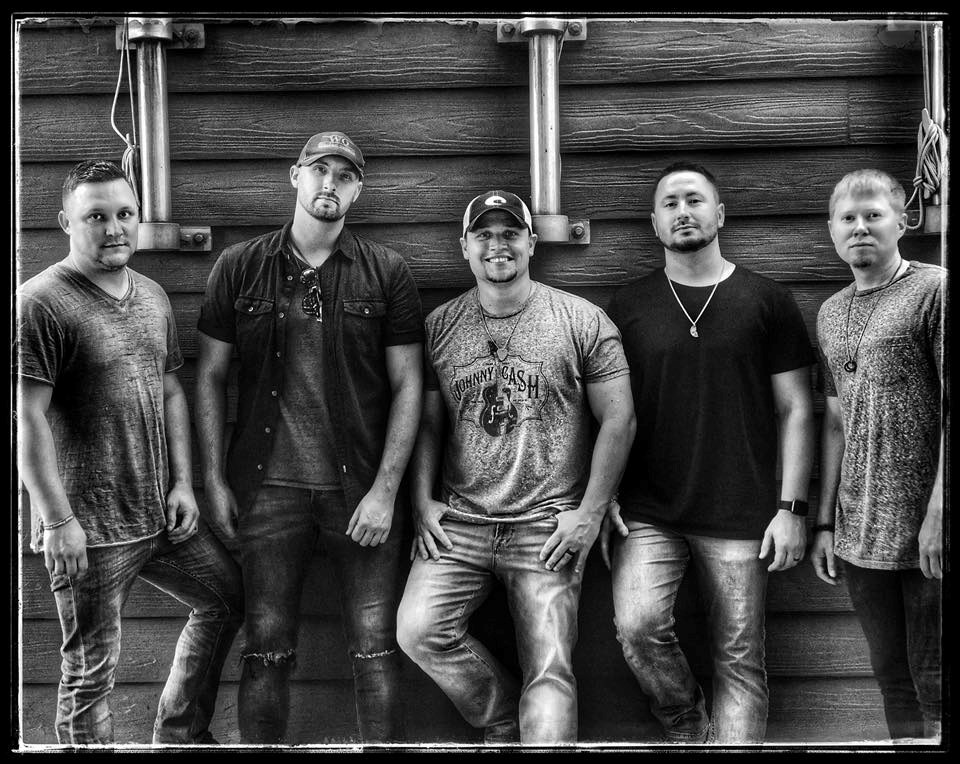 Up Next in Sounds on the Square: Outshyne
In Summerville this season, Fridays aren't Fridays without stellar bands and tasty food. So pull out those cowboy boots for another fun Friday at Hutchinson Square. Up next in the Sounds on the Square Concert series we have country band Outshyne. Continue reading below for more on what you can expect from this Friday's family-friendly concert!
Please don't stop the music 
Prepare to tilt your cowboy hats to the five-man band, all hailing from right here in the Lowcountry. Outshyne has been gracing the world with its smooth country tunes since they were high school pals, and have since shared the stage with superstars the likes of Keith Urban, Jake Owen, and Gary Allen. Outshyne just released its latest EP, Rumors, in January of this year. With songs like "Top Shelf" and "Butterflies," there's a little something for every member of the family to vibe with. Their music combines traditional country with notes of pop and rock, culminating in a modern, vintage style.
Get ready for a night of hip swaying and toe-tapping excitement. 
Indulge while you listen 
We never forget about filling your tummies at Sounds on the Square! This Friday we're welcoming food trucks Squeals on Wheels and Samira's Gyros and More. There's no better past-time than licking your fingers after enjoying some mouthwatering BBQ. Except maybe taking the first bite of a fresh, tasty gyro! Make sure you try them for yourself this Friday. It's all just a bite away. 
Thank you for your support.
Thanks to everyone so far for their support in our Sounds on the Square series. We love bringing you exciting music and eats just as much as you enjoy coming out. Join us August 2 for another day of heartwarming fun. Let's keep the good times rolling. Always remember to hashtag #Soundsonthesquare in all your social media memories. 
We'll see you soon.