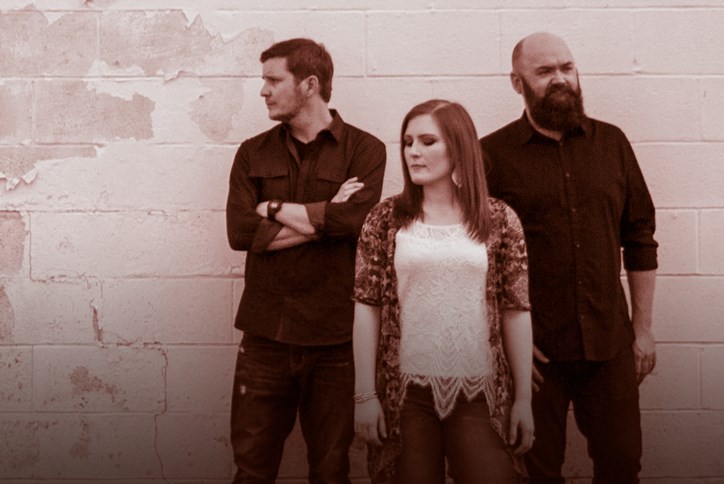 Sounds on the Square: Caroline Keller Band
Summer is all about making memories, and what better way to do that than with relaxing music and good eats? Dust off your cowboy hats and meet us at Nexton Square this Friday. Up next in our fabulous, family-friendly Sounds on the Square concert series we have the Caroline Keller Band. More on the band, delicious food, and the company below! 
Let's get this party started!
Country music lovers are in for a good time. Straight out of Charlotte, The Carolina Keller Band started because of their love for traditional country music - which is exactly what they're bringing to Nexton Square. Expect to hear the rich vocals of lead singer, Caroline, accompanied by talented musicians Scott Spruill and John Christenbury. 
If you're into country music, chances are you've heard of Caroline, a southern spirit with fire in her heart and a head of brilliant red hair. At 16 she first hit the scene, dropping her first album "Queen of the Highway," and adding four top 10 songs to the Country Gospel Charts. Since adding songwriting to her repertoire, Caroline's passion has flourished, using lyrics to explore the depths of vulnerability and relating to audiences in an authentic, powerful way. 
Caroline joined forces with Spruill and Christenbury in the early 2010s, releasing their first EP "Busted" in 2015 and sparking buzz across the Carolinas. Their music has been described as having an "old soul with a modern sound," that's both enjoyable and inviting. Recently, the band played at the famous Bluebird Cafe in Nashville.
Today you'll find them traveling to different cities, blessing concert goers with relatable lyrics, foot-tapping melodies, and enchanting vocals. Summerville will find them hot on the heels of a tour of the Carolinas in support of their EP "Trouble." 
The trio is known for putting on a helluva live show, so you don't want to miss it. Join us this Friday in welcoming the Caroline Keller Band to Nexton Square! 
Take a bite out of what's coming to Nexton 
Come ready to chow down! This Friday enjoy some great food from Sportsbook of Charleston. It's a local favorite and will soon be calling Nexton Square home - permanently! So bring your wallets and appetites for a very delicious preview. 
Samira's Gyros and More and Gelati Moto will also be at the event.
Plus, Taco Boy - Summerville is officially open, so you can get your taco and tequila fix!
XOXO, Nexton
We never forget our sponsors! We truly appreciate you all and this concert series wouldn't be the same without you. Big thanks to Alta Brighton Park for helping us put on this amazing event. We also want to send thanks to major sponsors Home Telecom and Bridge Commercial, as well as our patron sponsors: Arrogate Village Apartment Homes and CPM Federal Credit Union. Plus, supporting sponsors McKenna Agency, Inc., Tony Pope - State Farm Insurance, Daktronics and Taco Boy.  Thank you! 
We're excited for another fun Friday at Nexton Square. Join us July 19 as we keep the summer going! Remember to use hashtag #soundsonthesquare ! Be there or be square!