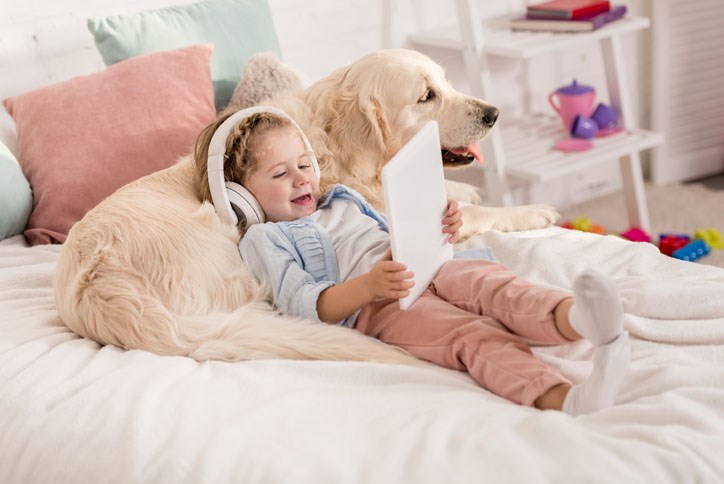 Gigabit internet speed keeps Nexton moving
If you're like us, the past few weeks have put your home internet to the test. Connecting with coworkers and family with video calls, downloading kiddos' school work from the cloud, and yes, of course, consuming more than our fair share of Netflix (have you seen Tiger King?!). With much of our formerly off-line lives now going digital, there's one thing we're extra thankful for at Nexton: GigaFi.
To catch our new friends up… GigaFi is what made Nexton the state's first gigabit community. Every single-family home, apartment, and office building here is supplied with a direct, redundant, ultra-fast 100% fiber connection. The network provides speeds of 1 gigabit every second, roughly 100 times faster than average.
It gets better. Supplied by Home Telecom, among largest independently owned telecom companies in South Carolina, GigaFi customers receive 24/7 technical support PLUS free one-gigabit speed upgrades for three months to any existing customer who needs it. And any student now e-learning from home in Nexton has been offered free 25 Mbps internet with WiFi for 60 days.
"As a local business, Home Telecom's goal is to provide our neighbors at Nexton with tools and resources to mitigate technology-related issues," said William S. Helmly, Home Telecom's President and CEO. "Having access to the most powerful internet connection is the first line of defense against connections overwhelmed by the sudden shift to telecommuting and e-learning."
So if you're working from home, your big kids are attending class online, and your littlest is binging Sesame Street, your significant other can still check in on the grandparents with FaceTime…with zero data lapse or old-school buffering.
Nexton is committed to supporting a responsible and healthy community, and we're thankful GigaFi is here to help. If you want or need to move during this time, our team is fully available for calls, virtual appointments, chat and emails. Maybe even a virtual hug or two. Our model homes are open by appointment, so please call in advance. In the meantime, take a few virtual tours to narrow down your (dozens of) choices. We're looking forward to your call.