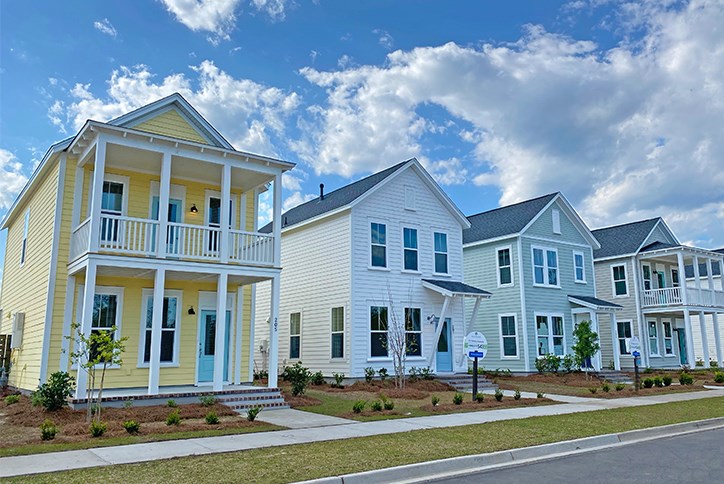 1,000 Homes Strong: from twinkle-in-the-eye to thriving community
When we first broke ground at Nexton in 2015, we set out to build a community for the way people want to live today – more healthfully, more efficiently, and more connected.
"The Nexton cornerstones are at the heart of everything we do," Brent Gibadlo, Vice President and General Manager of Nexton, recently shared. "When people see Nexton, my hope is that it lives up to the vision. I'd like to think that we raised the bar for how people live in the Charleston region."
Our cornerstones – diversity, education, innovation, and wellness – weren't conjured in a board room; they were requested by residents of the Lowcountry. Before putting shovel to dirt, we asked our neighbors, friends, peers, and community leaders what they wanted to see in the region's next place to live, work, and play.
Then we summoned the most talented in the community-building business to turn those requests into a tangible, best-in-class place.
Five years on, we continue to see the fruits of our thoughtful approach. Last year, we celebrated winning Best Mixed-Use Community by the Charleston Home Builders Association. Just last month, we celebrated our 1000th sale.
At Nexton, you get more time with your family
It all adds up to a lifestyle that's more convenient. Here, you can spend less time in your car and more time doing the things you love.
"In today's uber-busy world, simple efficiencies like having restaurants, shopping, and schools within walking (or go-carting) distance makes a big difference in the quality of life," said Cassie Cataline, Nexton Marketing Director. "Homeowners get so much more than a house here; they get an instant lifestyle upgrade."
The desire to make day-to-day living more convenient is a big part of why we took the time to make amenities like Nexton Square exceptional. Bringing famed Charleston-area brands like Halls Chophouse, Taco Boy, and Poogan's to Nexton, and surrounding them with more than 2 dozen local and regional restaurants, retailers, and services, that enrich every homeowner's lifestyle.
Dozens of employers, and more to come, also call Nexton home, allowing residents the option of walking or biking to work. Plus, parks, green spaces, and other special places to soak up the Summerville sunshine dot the community in fresh, exciting ways.
Diverse home types for a stronger community
From 55+ brand Del Webb to Brighton Park Village, homes at Nexton are diverse and varied. Just like the people who live here.
"There's no 'standard' Nexton homebuyer. They range from single millennials to active adults into their 80s or 90s," said Cataline. "So finding partners that we knew could offer the options and variety needed to suit any demographic and stage of life was crucial."
Nexton's award-winning homebuilders bring an extraordinary attention to detail, touched with true Lowcountry style, to give homeowners the latest in modern living. So whether your perfect place is a townhome for 2 or a three-story home for 8, you'll find something for your family at Nexton.
What's next? 1,001 and beyond
In just a few years, we went from twinkle-in-the-eye to thriving community. Today's Nexton offers fresh, new homes in a beautifully established setting. Think tall trees and miles of trails. Clubs, schools, and a vibrant town square you can walk or bike to. So, 1,000 homes. And at least 1,001 reasons to call Nexton home.
The Lowcountry changes the way people live, and Nexton provides a new way to Lowcountry.