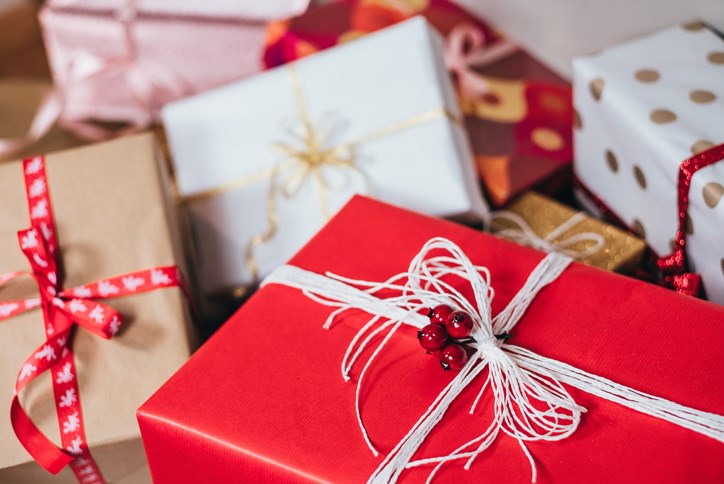 Nexton Square Gift Guide
Who are you shopping for this year? Whether you're looking for the perfect gift for the man-who-has-it-all or a unique and thoughtful stocking stuffer for your littles, the growing list of shops at Nexton Square have something for just about everyone on your list! Below, a few suggestions to help you spread some cheer this holiday season.
Where to shop for the kiddos

Tweedle Beedle is by far the cutest store in Nexton, offering everything from precious kids' clothing and baby swaddles to snuggly stuffies and gifts to encourage imaginative play. It's a selection unlike anything you'll find in a big box store (in the best way) and you'll also be supporting a small business. The best of both worlds!
Find a great gift for your parents

Art on the Square is, hands down, the place to find a one-of-kind gift for your Mom and Dad. Peruse art from dozens of local talents to find a piece they'll love for a lifetime – paintings, photography, pottery, even jewelry. You could also sign them up for an art class for a gift that keeps on giving.
Not their style? A gift card to Poogan's Southern Kitchen, NY Butcher Shoppe, or Bad Daddy's Burger Bar will certainly do the trick.
What every man wants

Is it just us…or are men notoriously hard to shop for? So, let's keep it simple: a new Golf Cart from Tru Carts, or a two-wheel ride from the Bicycle Shoppe. He may also like a gym membership to Bold Fitness. Too self-serving? How about a tomahawk at Halls Chophouse and a bottle of his favorite bourbon from Nelson Wine & Spirits? You really can't go wrong with steak and cocktails!
What your wife wants under the tree

We'll help take the pressure off this year: Bey & Eloise has gorgeous home goods to suit many home styes, Southern Cuties Boutique has the latest fashions, and Simple to Sublime has so many quirky odds and ends, some killer Ray Bans from the Optical Shoppe? You'll have trouble narrowing down the perfect gift.
And don't sleep on the many services available at Nexton – grab a gift card to get her nails and toes done or book a spray tan or eyelashes at Charleston Glow.
Something yummy for your siblings

We've never seen someone upset about getting a gift card from Taco Boy, Codfather, Viva Chicken or Vicious Biscuit. In fact, we're pretty sure a gift card from any one of Nexton Square's plentiful restaurants is sure to bring a smile!
Of course, these are just a handful of the fantastic local and regional shopping and gifting options available. Come spend an afternoon exploring a unique medley of shops, boutiques, services and eateries at Nexton Square.