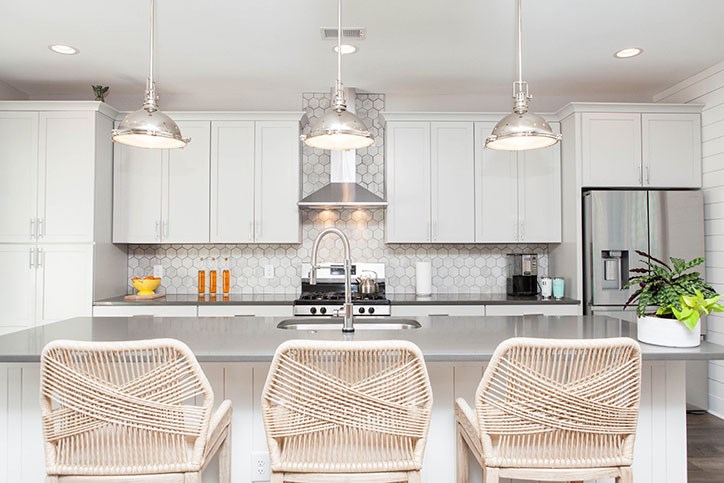 Nexton builder partner, New Leaf Builders, wins placemaking award
At Nexton, you may have noticed, we love to celebrate. From new family move-ins, to simple (but oh-so-important) holidays like Hot Chocolate Day - and everything big and small in-between! So when we were invited to share with our developer, Newland, about the people and companies we work with every day who are making outstanding strides in their craft, we got to work. After all, we have many exceptional partners. 
Newland agreed! But they found one partner particularly exceptional: New Leaf Builders! Newland granted them the Inaugural 2021 Robert B. McLeod Partners in Placemaking Award. A check was written to their nonprofit of choice, Charleston Food Bank, on New Leaf's behalf. 
New Leaf's Domus Collection is the epitome of innovation in homebuilding. When tasked with creating a unique, flexible, and appealing floor plan to suit very specific home sites, they delivered more than we could have imagined. Taking advantage of the Lowcountry's mild climate, they amped up these homeowners' ability to live inside and out, with unique courtyards that sit at the center of the home.
Home shoppers marveled at the first dozen completed, lauding them for the clever use of space and careful consideration of sight lines, privacy, and customization. First-time home buyers, multigenerational families, and even those looking to downsize find the homes appealing thanks to their flexibility. The Domus collection includes homes from 1,420 to more than 2,500 square feet; they can be single story or two; and buyers have an option to include a gazebo, garden shed, cabana, or casita, the latter of which is a full guesthouse with bedroom, kitchenette, and full bath. 
These homes can't be found anywhere else in the Charleston region. In Midtown, New Leaf Builders has expanded the Domus Collection to include elevations with expansive - and even double - front porches. New Leaf is forever perfecting their craft. We're delighted to be their workspace. 
Explore the award-winning Domus Collection by New Leaf Builders today. Their model at Midtown is nearly ready! Be among the first to take a look. Get on the list today.